Shark Tank India has amassed a significant fan base. This show is an Indian adaptation of the American reality show Shark Tank. Important investors and entrepreneurs assess the ideology and viewpoints of aspiring company owners to predict their success and further invest. Along with receiving financial gain & empowerment from the show, the candidates who took part also had a chance to network with other prominent individuals in the industry.
Numerous factors make the program incredibly popular across the nation, and it's no secret why the judges have become so well-known. People are ecstatic about the opportunity to witness the minds behind India's most successful firms. There are a total of six judges or Sharks in show lingo.
Shark Tank judges list
Shark Tank India has boosted the confidence of potential entrepreneurs by giving them a forum to pitch their company ideas. Judges for the competition are highly skilled and diverse individuals with extensive knowledge about Indian startups in the contemporary period.
The audience found it intriguing to learn the proper names behind some of the products or services they now use. Most importantly, the show teaches hopefuls watching at home how to take advantage of various possibilities and make their aspirations a reality.
The judges invest in the participants' ideas and guide them based on their professional experiences. The audience is also aware of the creative items that can be found in their surroundings and is encouraged to produce more of them.
Aman Gupta
Aman Gupta's tale is one of accomplishment and expertise. His dedication to his firm has resulted in its success. The Aman Gupta biography demonstrates how to take advantage of possibilities that offer themselves.
Aman Gupta was born in 1982 in Delhi and graduated from Delhi Public School, R.K. Puram. He then received his bachelor's degree in commerce from the University of Delhi and attended the Institute of Chartered Accountants of India, where he sharpened his accounting and financial acumen. After finishing his studies, Gupta worked for Citi Bank for two years.
It was in 2005 that his business drive took over, and he founded Advanced Telemedia Pvt Ltd. He assisted in introducing several globally renowned brands to the Indian market through this organization. Suddenly, Telex, Sennheiser, and Beats Audio flooded the Indian market. Aman Gupta joined KPMG's Strategy Services Group as a senior management consultant six years later, in 2011. He earned his MBA from the Kellogg School of Management the same year. After that, he started working as a sales director at HARMAN International. In this job, he was responsible for several firms' business growth, including but not limited to Micromax, Nokia, and Apple. After another five years, he established boAt with Sameer Mehta.
Following its introduction, boAt garnered INR 100 crores in sales in only two years. Aman Gupta won the title of Entrepreneur of the Year in the Consumer Durables category the next year, and the boat established itself as a pioneer in the earwear industry in 2019. Aman bases his view on life and money on making rather than spending money. Since its inception, boAt has been a successful firm that has remained profitable. 
Selling fashionable, affordable, and long-lasting things have always been Aman and Sameer's top priority. BoAt was ranked as the fifth-largest wearable brand in the world in 2020. Actress Jacqueline, and cricketers KL Rahul and Hardik Pandya were in attendance.
Anupam Mittal
Anupam Mittal, known as one of the most experienced and revolutionary entrepreneurs, formed the People Group and currently serves as its CEO. He was born on December 23, 1971, in Maharashtra and is presently an investor and judge on the show Shark Tank India, and his skills & knowledge of the industry are significant on display. 
He finished his education in his home state. He completed some of his college studies in Maharashtra. He then relocated to the United States of America and enrolled at Boston College in 1994 to pursue a master's degree in General Business or Commerce. After graduating from Boston College, Mittal worked for MicroStrategy software firm in Washington, DC. He learned a lot of technological and business skills here, which he eventually used to launch his matrimony website in 1997. 
He continued to work for it until it was shut down in 2000. He returned to India after learning about the current loss of employment. He established his own online company. He also changed the name of his internet-based marital matching service, Sagai.com, to Shaadi.com to emphasize its market reaction. His primary market was overseas clientele before shaadi.com became well known. 
Currently, the website is one of the finest in the industry, and they have managed to contribute to many charity programs and mass education in the event of weddings. In addition to Shaadi.com, he established Makaan.com, an online real estate portal. He has made sizeable investments in 200 start-up businesses since 2007, including Ketto, Big Basket, Druva, and others. He is known for being a vindictive investor. Anupam has worked as a producer on the Bollywood films Flavors and 99. His net worth is expected to reach $25 million in 2021. 
Peyush Bansal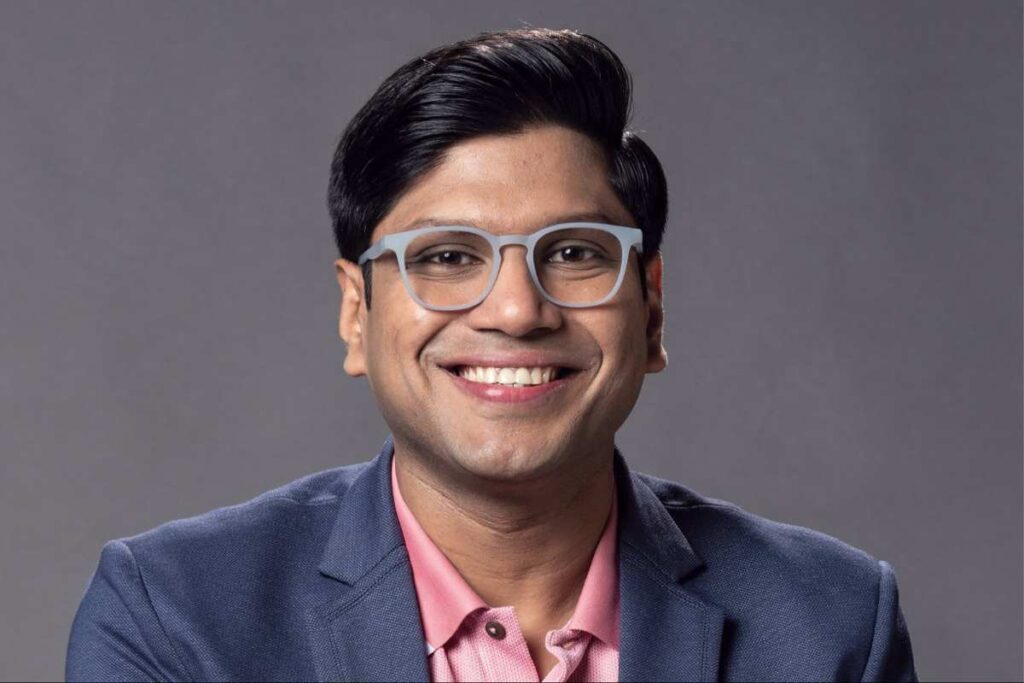 A patient and calm demeanour is greatly appreciated, and for the audience to witness someone who provides sophisticated techniques suddenly and steals the show at a sudden surprise is always much more engaging. Peyush Bansal, 36, is raised in Delhi and currently serves as the founder and CEO of Lenskart.com.
Peyush Bansal performs the same on Shark Tank India. His calmness, enthusiasm, and admirable methods have encouraged many ambitious startup founders. In the program, he represents steadiness and vision. He completed his studies at McGill University before concentrating on MPEFB management at IIM Bangalore. Following his studies, Peyush joined Microsoft, USA, right away, where he worked for just one year. 
He left his job in 2008 and, despite having no prior business experience, founded SearchMyCampus.com to aid students in need of assistance with college housing, books, employment, transportation, and other services. In 2010, he founded Lenskart in response to his awareness of eye-related medical difficulties in India. Lenskart operated online and opened more than 50 physical locations around the country. 
Currently, business tycoons like Ratan Tata and S Gopalakrishnan have invested in Lenskart, which underscores Peyush and his partners, Amit Chaudhary and Sumeet Kapahi, an opinion that precious talent is acing the startup market. It is expected that the net.
Namita Thapar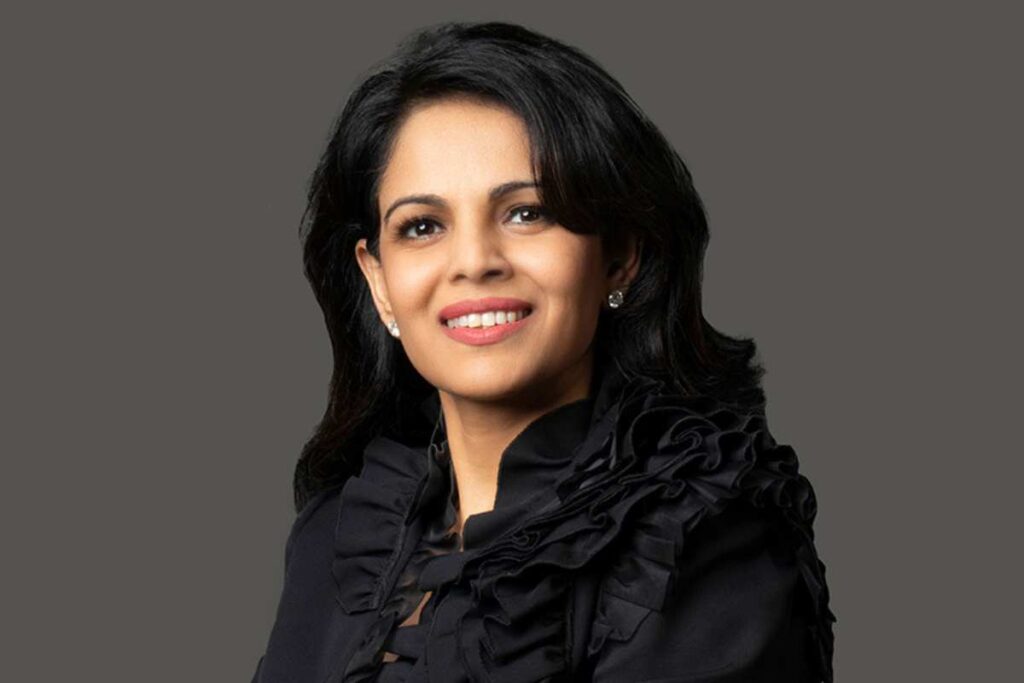 Namita Thapar is a robust lady who gained popularity after appearing on the American television-inspired show Shark Tank India. Namita has been outspoken about the safety of women throughout the epidemic. While her YouTube work on the topic is highly appreciated, her participation in the show attracted a lot of fans. Her mental capacity for strategy & reason is what gives her strength. She serves as Emcure Pharmaceuticals' executive director.
She is a well-educated woman who was born and brought up in Pune. She finished her schooling by earning an MBA from Duke University's Fuqua School of Business. She is a Chartered Accountant as well. In addition, she became a trustee on the Tie Mumbai Board of Trustees. She joined Fuqua School of Business India's regional advisory board.
Her contribution to education is sharing her experiences through different presentations for universities such as Harvard Business School in Boston, the Indian Institute of Management in Ahmedabad, and many more. She has actively engaged in helping aspirants realize their ambitions, and her organization, Incredible Ventures Limited, trains young brains in business education. 
Namita actively participates in initiatives like Champions of Change, Champions of Change, and the Digital Health Task Force. She supports all of the government of India's welfare programs to improve Indian society. In 2021, her net worth was estimated to be Rs. 600 crores.
Vineeta Singh
Vineeta Singh is a well-known female entrepreneur and a Shark Tank India judges member. She co-founded SUGAR Cosmetics with her husband and is now the company's CEO. Her involvement in Shark Tank India is adorable and empowering for millions of female and male budding entrepreneurs.
She is a self-made lady who has mastered the corporate world and gained perspective after much adversity. Her life choices may have startled many in the past, but now they represent her self-worth and belief. Her unwavering confidence is the driving force behind her professional achievement and a massive net worth of $8 million as of 2021.
She was born in 1984 in Delhi and reared there. While she finished her studies at Delhi Public School, she worked hard to gain admission to IIT, Madras. At the young age of 17, she envisioned herself as a businesswoman. She enrolled in IIM Ahmedabad to prepare. She declined the job offer. She is likely the only individual who turned down such a lucrative professional offer. She decided to live off her funds and establish a company. She did fail to provide a robust market for her initial enterprise, which demotivated her as she began to regret accepting the placement. Soon after, she began running, which gave her the confidence she needed. 
She is still quite active, having done an Ironman Triathlon. Her perseverance and never-say-die attitude set the ground for establishing SUGAR Cosmetics. This brand's popularity stemmed from its relevance to the Indian market. It was intriguing for Indian customers to utilize carefully crafted items for their skin and ailments. Her brand's support for women's empowerment is among its best attributes. 75% of her 1500-person staff is made up of women. This displays her commitment to feminism and gender equality.
Amit Jain
He is the CEO and co-founder of CarDekho. According to sources, Jain's current net worth is very close to Rs 2900 crore. Amit Jain thinks that Shark Tank India, particularly after its successful debut season, has the power to sway pitchers. He will be replacing Ashneer Grover in season 2 of Shark Tank India.
Amit was born on November 12, 1976, in the Jainism community of Jaipur, Rajasthan. His education continued at the city's St Xavier's Senior Secondary School, where he studied sciences for the Senior Secondary Examinations. He was admitted to the Indian Institute of Technology in New Delhi after passing the national-level engineering entrance exam. In 2000, he began working at Trilogy, a software development business. His primary goal was to concentrate on developing the website www.yourbillbuddy.com. 
He worked for the company till 2007. When their father died in 2006, he and his brother were left with family and business. In 2007, Amit and Anurag came home to settle and take care of the family company. They began selling gemstones at a certain time as a result of their established reputation at the time. 
However, due to a lack of interest, the two attempted to establish GirnarSoft, a software firm. The business developed to the point where it could experiment with the CarDekho software in 2008. The concept for CarDekho came to the Jain siblings while attending the Auto Expo in New Delhi. They created the porta to provide correct information about cards to assist potential customers in making an extremely wise option before purchasing their automobile. 
They also integrated the website in such a way that they could link buyers and dealers of old cards. While they pursued this enterprise, they suffered a significant loss of about Rs. 1 crore in stock marketing and shares. This slowed things down for the two until 2015 when they saw a significant increase in the graph of CareDekho. The portal began to develop unrivalled popularity, resulting in much higher revenues. Their concept was always favourably received, as evidenced by their receipt of money from an American business, Sequoia Capital. They amalgamated CarDekho with Gaadi, Zigwheels, Carmudi Philippines, and Carddrift.
After successfully launching CarDekho, the siblings invested in comparable enterprises InsuranceDekho, BikeDekho, and CollegeDekho. The three firms saw significant market expansion and revenue generation.
Ashneer Grover
Ashneer Grover served as BharatPe's Managing Director and Co-Founder until February 28, 2022, when he was forced to quit and cede his responsibilities in the company. BharatPe was transformed into one of India's most popular payment applications within four years. Ashneer Grover was also seen on the Shark Tank India judging panel. However, Ashneer Grover won't be featured in season 2 of Shark Tank India. His net worth is estimated to be about INR 700 crore.
Delhi was the place of Ashneer Grover's birth on June 14, 1982. He was chosen for a student exchange programme with the National Institute of Applied Sciences, often known as INSA Lyon, in France, when he was a student at IIT Delhi. After receiving his IIT degree, Grover enrolled at the IIM-Ahmedabad for an MBA in Finance.
Ashneer Grover established his firm after amassing 12 years of expertise from various professions. His experience as the head of business development and payments at P.C. Jeweller inspired him to launch his payments firm. BharatPe now supports UPI payments, Q.R. codes for transactions, POS machines for card payments, the 12% Club investing and lending app, and digital gold transactions. Ashneer Grover would be eager to get started with his new business. 
The former BharatPe founder declared on his 40th birthday that he would be re-entering the world of business and has aspirations to develop another "unicorn." Ashneer and his wife, Madhuri Jain Grover, have founded a new company named Third Unicorn Pvt Ltd.
The experience of Ashneer Grover demonstrates that no matter how successful you are, troubles and hardships are unavoidable. The way you deal with them has the potential to determine who you are. The Ashneer Grover scandal captivated the startup community, BharatPe Board, the media, entrepreneurs, business experts, and others for over two months, but what has all we hooked on is what Grover wants to do next. A man of his calibre would undoubtedly have intentions for both the startup environment and his benefits. 
Ashneer Grover is also a respectable shark who has invested in several businesses and entrepreneurs with promising futures. Ashneer is known for being direct and decisive, holding up a mirror to the entrepreneur's pitching. His direct and no-nonsense style has earned him a huge favourite among the Indian public.
Ghazal Alagh
Ghazal Alagh, co-founder & CEO of 'Mamaearth,' India's first toxin-free infant care company. Ghazal Alagh, a corporate trainer turned artist and entrepreneur, is another shark on Shark Tank India. Ghazal has been featured on the Shark Tank India panel. However, Ghazal Alagh won't be featured in season 2 of Shark Tank India.
Ghazal earned her BCA from Punjab University and went on to study at the New York Academy of Arts for Intensive Courses in Modern Art, Design, and Applied Arts. 
Ghazal worked as a Professional Instructor at NIIT Limited for over two years and six months. She is now the Chief Mama of India's greatest skincare company, wherein she educated managers from different I.T. firms in SQL, J2ME, and Oracle. After being blessed with a child, the couple put on their spyglasses and conducted all necessary research concerning the child.
They were astounded to discover that most infant products, whether lotion or shampoo, included chemicals that have been demonstrated to be detrimental to children. That's when Varun and Ghazal Alagh decided to take action and manufacture fully safe and toxin-free goods. 
Mamaearth, according to them, is a brand created by a parent for parents. MamaEarth was created to create toxic-free items, safe for moms and their babies and generally amazing. Leading Mamaearth to success, the mompreneur has been named a Business World 40 under 40 and Women Entrepreneur of the Year 2021. She is also one of the top ten female artists in India.
Conclusion
With India becoming a startup hotspot, now would be a perfect moment for a show like Shark Tank to visit the country and delve into the minds of aspiring entrepreneurs. With such huge personalities from different sectors as the sharks on the Shark Tank program, it would be a great chance for anyone attempting to persuade investors to invest in their firm. 
The Shark Tank India show focuses on folks with a business concept. They are some of the most well-known sharks in the country. After hearing about the entrepreneur, the Sharks on the shark tank episode consulted with presenters to see if there was any flaw in his products, services, or company strategy.
If the investor is willing to invest in the company, they shake hands and seal the transaction. When all sharks decline to invest because the entrepreneur's ideas do not convince them, the entrepreneur is rejected. The Shark Tank impact is so powerful that entrepreneurs' income grew 10 to 20 times after participating in the show.
Socialbuzzness features articles on and about technology, business, lifestyle, and health. Socialbuzzness covers all kinds of news, including entertainment, technology, business, and finance.