A good cup of tea cannot fix hardly any things. Swap your regular tea for a warm, aromatic drink of spices and herbs, which can help boost your immunity and fight against all kinds of illnesses. Herbal tea is not like ordinary cups made from tea leaves. They are tisanes, an infusion of herbs, spices, fruits, and flowers. They are caffeine-free and offer many health benefits, from improving your digestive system to reducing stress to fighting colds and coughs.
Why herbal tea?
Herbal tea has long been considered a warrior in the fight against ill health. Ginger, tulsi, peppermint, pepper, and cinnamon are all very healthy and give a substantial boost against all kinds of ailments. For example, mild chamomile tea eases anxiety and calms enough to fall asleep – with good insomnia; peppermint tea is an antidote to stomach problems, and I read that fennel tea has a mild laxative effect on your digestive system.
Here are some herbal tea recipes made up of ingredients available in your kitchen only:
Haldi tea
Haldi tea is the most antibacterial herbal tea, which helps us to remain healthy in winter. Turmeric, or Haldi, is not just an ingredient that gives vegetables and curries a beautiful yellow colour. It has been used as a medicinal ingredient for thousands of years due to its potent antiviral, antibacterial and antioxidant properties that strengthen the immune system. Most of these come from curcumin, a compound found in turmeric. Its anti-inflammatory properties can also fight against bacteria and other foreign invaders. Turmeric has also been used as a traditional remedy for indigestion.
How to prepare haldi tea at home?
Pour boiling water into the pot, and add haldi juice and honey.
Ginger tea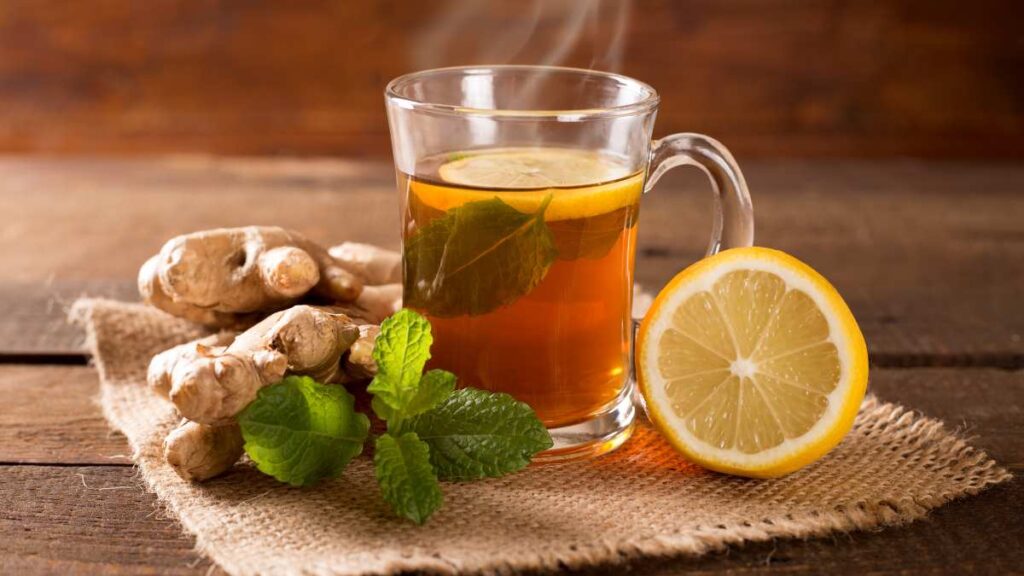 The following herbal tea, a gift for you in winter, is ginger tea. Ginger is rich in antioxidants and has anti-inflammatory properties that can boost your immunity and prevent many diseases. Steaming ginger tea can help reduce nasal congestion and other respiratory problems. Research also shows that ginger can help relieve nausea caused by pregnancy or surgery. Ginger is also a muscle relaxant and can relieve headaches, menstrual cramps, muscle aches, and other pain.
How to prepare ginger tea at home?
Add ginger, holy basil leaves, and cardamom powder to the boiling water. After boiling for 10 minutes, drain the water. Add some honey and lime juice. With this recipe, you also get the goodness of ginger and tulsi in the same cup.
Tulsi tea
Tulsi has antibacterial, antifungal, antiviral, and anti-inflammatory properties that improve human immunity. Tulsi tea can prevent respiratory diseases and reduce mucus during coughing. It is also known to reduce stress by lowering the body's levels of the stress hormone cortisol. Tulsi lowers blood sugar and cholesterol in the body.
How to make Tulsi tea at home?
Put water on the boil. Add some Tulsi leaves, cardamom powder, holy basil leaves, and ginger to that boiling water. Drain the water after boiling it for 10 minutes. Lime can be added with honey to this. With this recipe, you also get the goodness of ginger and tulsi in the same cup.
Peppermint tea
Start drinking peppermint tea to ease your digestive problems, such as bloating and indigestion. It is also famous for its cooling properties. It reduces nausea and vomiting. Peppermint also works as a muscle relaxant. It helps to get rid of headaches and menstrual cramps. It has anti-inflammatory, antibacterial, and antiviral properties, so it helps fight sinus infections caused by allergies or the common cough and cold.
Because it's naturally caffeine-free, it's a great tea to drink before bed. It also provides good sleep because of its relaxing properties.
How to prepare peppermint tea at home?
First, fill the pot with water and boil it with some mint leaves. Wait for a few minutes until the water turns pale yellow. Now, strain the tea.
And add some honey and lime juice to it. The tea is ready to serve.
Ashwagandha Tea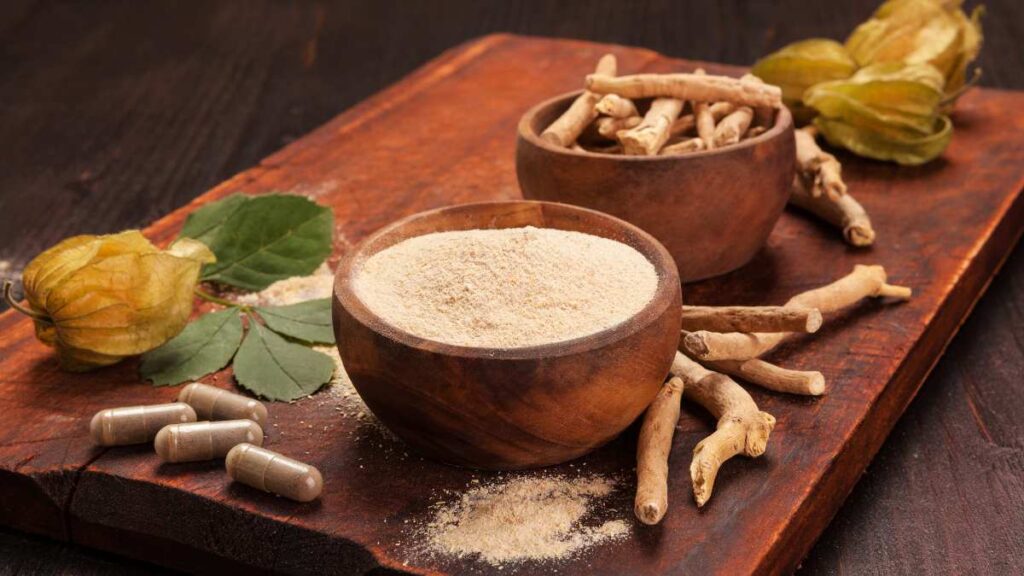 The herb that is used in medicines for almost all problems is Ashwagandha. It is a magical herb that helps boost the multi-cell immune system, stabilize blood sugar, and reduce anxiety and stress.
How to prepare ashwagandha tea at home?
To make ashwagandha tea, you need 5-6 inches of dry pieces of Ashwagandha and one teaspoon of honey. Wash the ashwagandha pieces and boil them in powder, ginger slices, and pepper. Let the mixture simmer for 10 minutes. Drain the water and add the limecup of water. After 15-20 minutes, strain it, and you have your tea ready.
Berry and flower spice herbal tea
Elderberry and calendula herbs are full of antioxidants and vitamins that help fight infection and prevent cancer. This herbal blend is designed to boost your immune system. To prepare this, you need dried elderberries, calendula flowers, holy basil leaves, cinnamon chips, rose petals, ginger root, and boiling water.
How to prepare Berry and flower spice herbal tea?
First, take all these herbs in a jar, add boiling water, and cover the container. 
Let the herbs soak for 15-30 minutes. The soaking time can be extended or shortened according to your taste. The longer the steeping time, the stronger the tea becomes. 
Strain into a teapot and add honey for flavour or taste.
Calming linden tea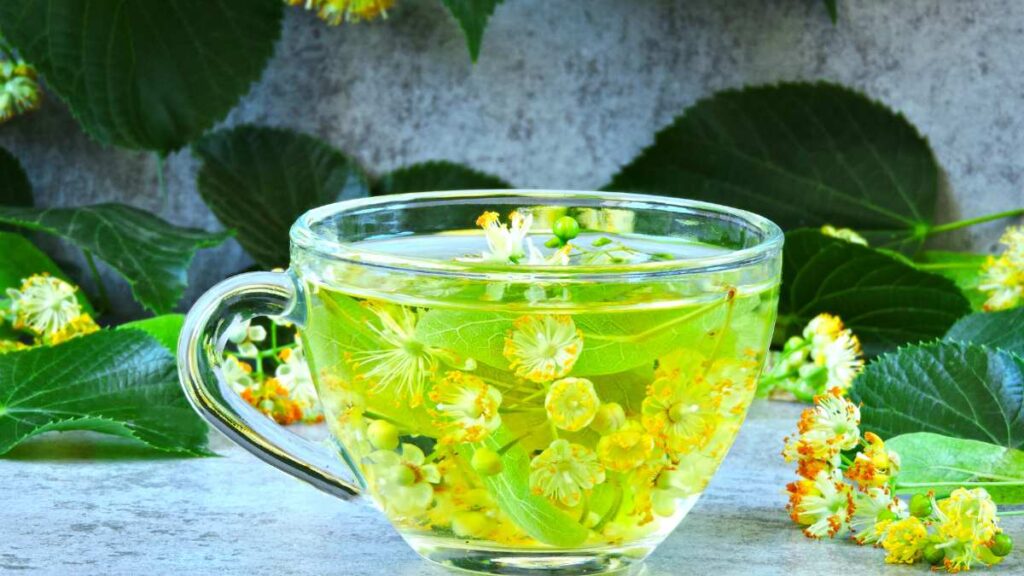 This herbal tea mixture is beneficial because it calms the mind and improves sleep quality. Linden tea has properties to fight inflation along with relaxing the mind. It also relieves pain and lowers blood pressure. To prepare this tea, you need Linden leaves and flowers, dried calendula flowers, spearmint, catnip leaves, lavender flowers, and water.
How to prepare calming linden tea? 
Add all the herbs to the boiling water. Cover the container tight. Let these herbs soak for 15-30 minutes. Strain the tea into a cup and stir in the honey. Enjoy this lime tea to nourish and hydrate you when you need peace.
Conclusion
In winter, the easiest way to keep you healthy and energetic is to drink a cup of herbal tea daily. Herbal tea is not tea (so it does not contain caffeine) but rather an infusion of herbs and spices. You can put anything in the herbal Tea – roots, flowers, leaves, seeds, fruits, anything you want.
Preparing a cup of herbal tea hardly takes only 20 minutes and creates a full-time healthy environment for your body. Hence, it would help if you tried the above herbal tea recipes in winter.
Socialbuzzness features articles on and about technology, business, lifestyle, and health. Socialbuzzness covers all kinds of news, including entertainment, technology, business, and finance.