You must have seen the term 'recession' in the newspaper many times; however, it is a thoughtful concern for all businessmen and investors. It leads to huge economic and political uncertainty, which haunts investors not investing in times of recession. An economic recession can present huge financial crises. However, investors should keep updated with the time of recession and what it entails.
A recession is a significant decline in economic activity that lasts for several months. Other definitions of recession require an additional decline in economic activities, such as increased unemployment, falling industrial production levels, and decreased retail sales.
 As we all know, COVID times also cause a decline in economic activity worldwide. The best investment during a recession may not be what you expect. A recession is not just a slowdown in the market but also a slowdown in the economy that could throw you out of work and cause other financial distress.
List of misconceptions during the recession
Global recessions affect all countries
Even individual countries can experience their economic declines differently. During recession times, trading relationships and fiscal policies can also get effects. Good fiscal and trading relations between the countries can also be important in how it conquers the countries. For example, Canada conquers the 2007-9 Great Recession better than the other countries.
Recessions are the result of major economic crises
Major recession problems across the globe, such as because of COVID-19. It also affects the role of businesses and investment cycles throughout the economy, which can further lead to inflation, and it can be difficult for any country to handle. Recession, however, is unfortunate and requires financial markets to normalize, and policymakers also help to take the economy out of the crisis.
Market corrections
Volatility in risky assets (such as stocks or bonds) often occurs around recessionary periods. The belief that recession sparks market correction, there is no evidence yet. However, a market drop comes before the start of a recession, and the passage of time and initiation by policymakers can lead you to faster recoveries.
Investors' strategies during recessions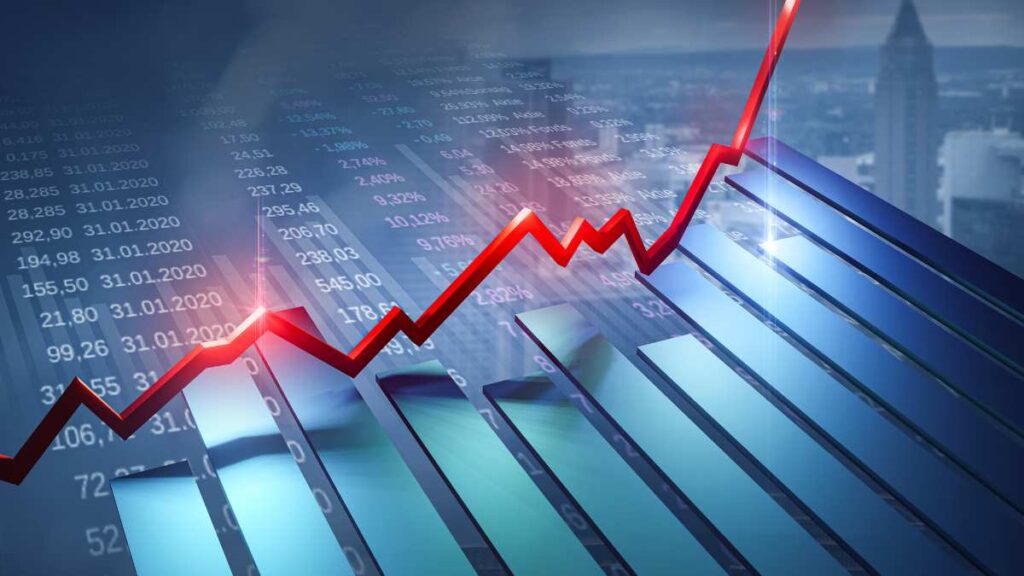 Don't Invest based on the news cycle
We all know that risk in the market is unfortunate for recessions. However, investment decisions based on short-term recession news can leave us far behind where the market is heading.
Stay invested in times of recession
Remaining invested in your portfolio that matches the investor profile is proven to be the best strategy when the market volatiles during a recession. Staying invested throughout the recession can be helpful or gainful whenever markets bounce back.
Diversify your portfolio
It is important to diversify your portfolio so that if one company fails to give you gains, the other that is different from the first company can give you gains instead. Diversifying portfolio allocations within the range of long-term goals and investor profiles helps ensure that you are not exposed to risk in any market. 
Be patient
The average length of a recession is 11 months, but it can vary across different time horizons; it can even create long-term effects on the economy, so be patient through time.
Investment to consider during a recession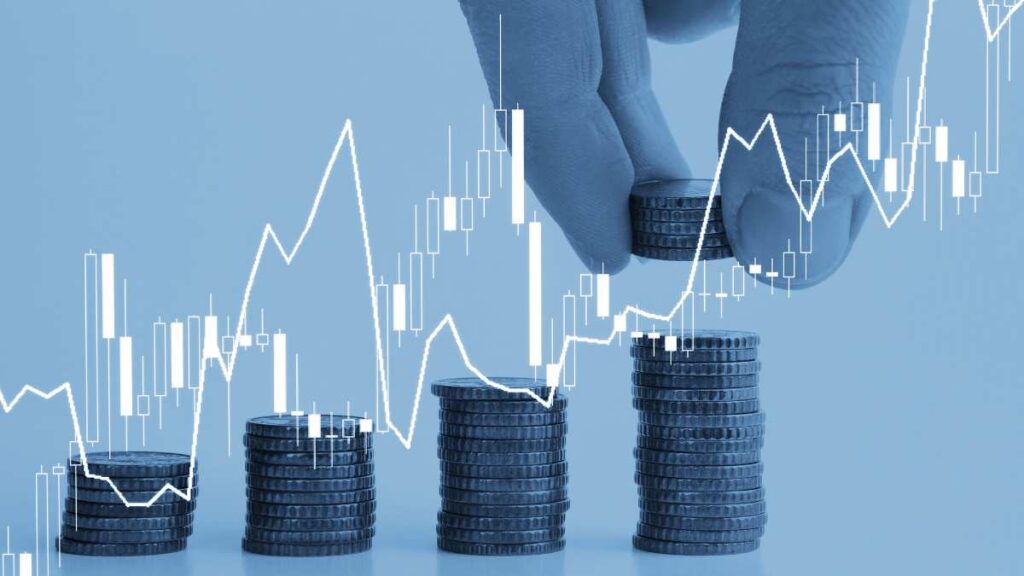 Stock funds
A stock fund( ETF or mutual fund, is a great way to invest during a recession). A stock fund is less volatile and offers the potential for high long-term returns. However, well-diversified funds are a good option for investors who don't want the risk of investing in individual stocks.
Investors with a well-diversified portfolio need to remind themselves that the market always bounces back. So, it is preferable to invest in long-term assets.
Dividend Stocks
If you want less volatility in your portfolio, add some dividend stocks. High-quality dividend stocks tend to fluctuate less than other stocks. This ensures that some cash dividend or income is given to your hands while waiting for the market to turn. Buying a dividend stock fund with reduced risk that comes with diversification will give you a strong dividend yield.
Real estate
You must know about real estate; it is very famous nowadays. Real estate can be an attractive investment during a recession because you may be able to buy it at a low price in that time phase, and second, you can get a much better mortgage rate during a recession; otherwise, it is much lower than this.
It can also create an Inflation hedge situation, which means you can save yourself from the inflation crises because you are paying back the mortgage with cheaper currency.
High-yielding savings A/c
Since many recessions last for a shorter period, it is convenient to start investing in cash because cash can be a good investment in the short term. Cash gives you a lot of options. However, you can spend it whichever way you want.
But there is one disadvantage to holding too much cash: inflation can be your enemy and take up all your money, and you won't likely get much interest on it to overcome the financial crises.
Some tips on investment strategies
Stick with your long-term plan
It is better to have a long-term investment strategy and stick with your plan patiently till the market bounces back. There is a huge advantage of having a diversified portfolio, which can help you keep up with market volatility.
Having emergency fund
An emergency fund is a must, especially helpful in times of economic uncertainty. And it can also help you stay invested until the economy bounces back again.
Stop watching the market
It will be stressful to watch the market changes daily, as the volatility in the market keeps the stocks or investment unchanged till the time reach.
Take advice from a smart advisor
They can prevent you from the mistakes while making investments irrationally and can drastically have a long-term impact on your investment outcomes.
Conclusion
Investment during a recession can be a frightening experience at the same time because the market is highly volatile then; it could be a good choice of yours to choose to invest in long-term assets rather than short ones. It can end up giving longer returns. It is important to stick to your long-term plans because it will be worthwhile once the market turns or bounces back.
Work to keep down your emotions from driving investment decisions. Rather you can prefer the smart advisor for the decision-making process. So, a recession is the time phase when prices lower, and this is the exact time to gain higher returns. 
Many investors make the mistake of becoming more conservative when the action is to be taken to capture the market into their power by ramping exposure to assets that may offer even higher returns. However, you must carefully consider the investment objectives, risks, charges, and expenses of the investment options.
Socialbuzzness features articles on and about technology, business, lifestyle, and health. Socialbuzzness covers all kinds of news, including entertainment, technology, business, and finance.