A lot many strong entrepreneurs in India have dived into business opportunities and tested their ideas during the lockdown as the COVID-19 pandemic hit across the globe. While some of them failed, others have thrived and proved to be highly successful in their respective fields. Globally, India remains the third-largest startup ecosystem after the US and China with the total number of recognized startups in the country surpassing 61000. This significantly highlights that India is emerging as a hub of the biggest startups. 
Economic Status of Indian Startups
Figures show that Indian startups have exploded in recent years, with the total investment in the industry rising to more than $36 Billion in 2021. Thus, start-up funding in India has touched a new high in the financial year 2021. Institutional investors and pension funds have increasingly invested in many online businesses, along with the huge Venture Capitalists. In the period of Jan-March 2021, investors have infused around $4.4 billion into Indian startups which is 26% more than the investments made previous year, which proves that even after the turbulence due to the COVID-19 pandemic in India, the startups have found a way to stay aloft.
This indicates a culture of resilience in the wake of the pandemic and the beginning of a great innovation. Banking on artificial intelligence and machine learning, many early-stage startups mentioned below are looking to automate solutions to every problem, from deciding where to invest to the best possible hire for a company. This signifies the strength of entrepreneurship is giving a great foundation for Indian startups to thrive.
PharmEasy : 
PharmEasy operates as an online pharmacy and medical store which specializes in OTC products, diagnostic tests, and medical instruments. The company was founded in 2015 in Mumbai, and has seen incredible growth since then. During the COVID-19 pandemic, the company turned out to be an essential service provider that has significantly contributed to its growth. This health tech startup has become the first Epharmacy unicorn in India by raising a massive $350 million. The funding was raised after the merger of PharmEasy with its rival Medlife.
Groww : 
Groww works as an investing platform which allows its customers to invest in stocks, ETFs, IPOs, Mutual funds etc. The platform can be easily accessed on mobile applications as well as the web. The company, which has more than 15 million users registered till now, was founded in 2016 by 4 ex-Flipkart employees who noticed how difficult it is to invest in India. The company entered into the Unicorn club by raising $83 million in 2021 and it is now looking forward to investing this amount in new products, recruiting new talent, and building education platforms for investors.
Nykaa :
Nykaa, founded in 2012, is an online beauty store and a fashion e-commerce platform that aims to offer wellness and beauty – care products to customers at reasonable rates. Falguni Nayar, the platform founder has visioned creating a platform with thousands of product options. Presently, the company has more than 55 retail stores and more than 5 million monthly active users. The company has started its new venture Nykaa Fashion which offers apparel and accessories and has also introduced its private label for intimate wear named Nykd. As India's online beauty market is expected to grow at a CAGR of 9%, Nykaa is expected to grow more in the Indian market and expand its business.
DREAM 11 :
DREAM 11 is an online fantasy sports platform that has more than 10 crore users in India. Based in Mumbai, Maharashtra, the company was founded by Harsh Jain and Bhavit Sheth in 2008 and is India's first Unicorn start-up as the company's valuation has now escalated to $5 billion. Dream 11 is the first and leading fantasy gaming platform in India which attracts young users inclined toward the world of gaming. The company had around 75 million users before the pandemic started in India and has now reached over 100 million users.
Delhivery :
Delhivery is an Indian logistics and supply chain company, based in Gurgaon. It was founded in 2011 by Sahil Barua, Mohit Tandon, Bhavesh Manglani, Suraj Saharan, and Kapil Bharati. The company has over 85 fulfillment centers, 24 automated sort centers, 70 hubs, 7,500+ partner centers, and 3,000+ direct delivery centers. About two-thirds of its revenue comes from providing third-party logistics and delivery services to e-commerce companies. It specializes in transportation, warehousing, freight, and order fulfillment.
Boat :
The boat is an India-based consumer electronics brand established in 2015 that markets earphones, headphones stereos, travel chargers, and premium rugged cables. Imagine Marketing Services Private Limited, which is operating its business as BoAt, was incorporated  by co-founders Sameer Ashok Mehta and Aman Gupta in November 2013. This Indian firm has been successful in attracting clients with its stylish and affordable electronic goods.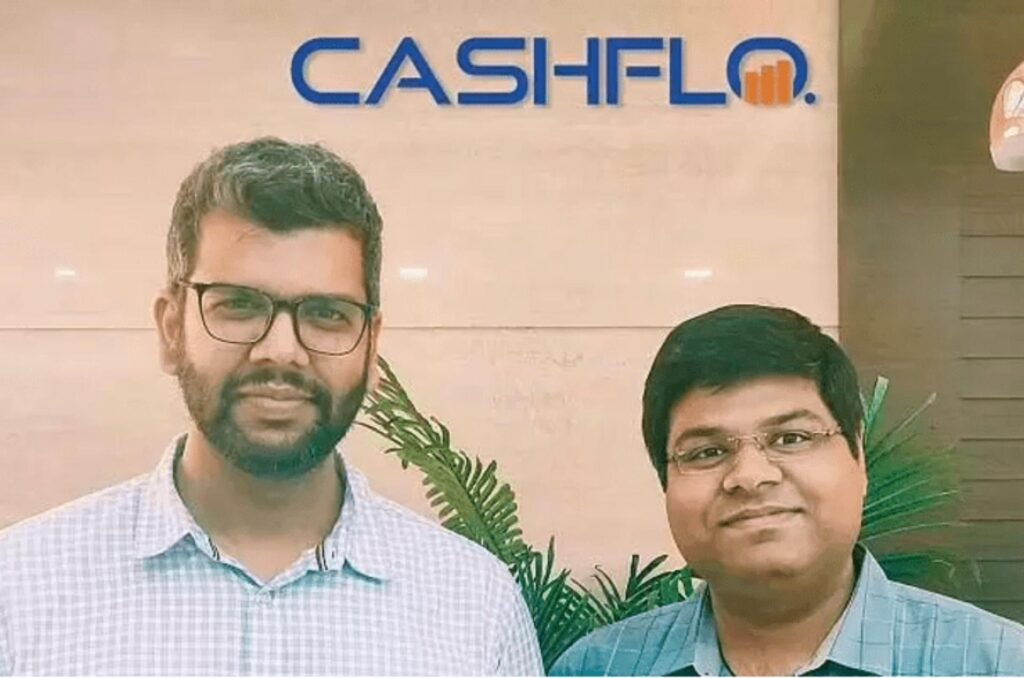 Cashflo : 
Cashflo is India's first end-to-end supply chain finance platform that unlocks working capital trapped, and transforms the business transactions with suppliers and consumers. Founded by Ankur Bhageria and Dushyant Agarwal in 2017, Cashflow has been able to raise a funding of $3.3M. It provides a range of solutions that help vendors get hold of affordable short-term money at the click of a single button. Additionally, the fintech startup also provides credit to SMEs and enables the corporates to optimize their working capital & treasury returns.
CoinDCX :
CoinDCX is India's safest crypto exchange founded by Sumit Gupta in 2017. Operating with the major aim of making crypto accessible, the company has raised funding of $109M. It has the most significant number of cryptos listed in the country and gives immediate fiat to crypto conversions free of charge. Additionally, it has an online academy named DCX Learn, providing an integrated platform for people to gain knowledge about cryptocurrency and blockchain technology.
Ather :
Headquartered in Bangalore, Ather Energy is an Indian manufacturer of electric vehicles founded in 2013 by Tarun Mehta and Swapnil Jain. It manufactures two electric scooters – the Ather 450X and the Ather 450 Plus. As per the reports, Ather Energy, which has successfully sold 3677 units, was the fourth-best-selling two-wheeler EV in India in the first half of 2021.
CONCLUSION
India, being a developing nation majorly supports the rise of startups due to the availability of low-cost skilled labor, funding from national and international investors, and significant opportunities for growth in various fields. India has become a home to many startup unicorns, including companies from the sectors like health tech, social commerce, finance, and many more.