The year is about to end. So, to have a fresh start, a new year is about to come to experience a new destination to enrich and follow a new guideline that will be memorable for you. This will to a new beginning lead to a fantastic end. After the COVID times, people are ready to experience the world with new eyes; it is time to venture out again. Suppose you are ready to explore and travel around places in India. I have listed some amazing places you should encounter once in a lifetime. According to the report, traveling helps you calm down with your routine work and feel lightweight by engulfing yourself in the blissful light of nature's beauty.
Soon after the new year ends, we get busy with our routine work and resolutions. Many people have found traveling as their wish at the top of their bucket list. The green land with an enriched culture and a country of spices and positivity all around make India an ideal destination to explore in many seasons, especially winter, as it is at its peak. 
List of 10 best travel places in India in 2023
Zanskar (Jammu and Kashmir)
Winter Season is when the entire valley and Himalayan range is engulfed by snow. This beautiful scenery can give peace to anybody who visits. And leave a long-time remark on mind making it one of the places to visit in India winter times. As you go around a valley engulfed in greenery and nature's wind blowing in your ear, you will forget anything, and your mind will relax. This is the true beauty of nature. Catch nature to its fullest as you walk through the thick snow and cold wind blowing in your ears. You can find yourself at peace far away from the day-to-day chaos.
Places to visit in Zanskar
Patnitop, Phuktal, monastery, Drang Drung glacier, Panikhar, and Zongkhul
Things to do in Zanskar
Trekking, paragliding, rock climbing, and river rafting
Places to stay 
The Highland Mountain Resort & spa and Barula Hotel are some special mentions.
Auli, Uttarakhand
Auli is also known as the destination for skiing in India. It is one of the finest places to enjoy skiing in the winter season. Also, it is the finest place that wears almost all shades of nature to become one of the favorite places for tourists to visit India. Apart from skiing, Auli offers a beautiful view of the Nanda Devi range, where you experience nature from the closest such as lush greenery and rivers. The hell station- is a place of enjoyment for many people. Everything is awesome about it and makes it even more attractive for friends to visit once in a lifetime.
Places to visit in Auli
Kwani Bugyal, Trishul peak, Joshimath, and Chenab lake
Things to do in Auli
Skiing, trekking, and riding cable offer a raw view of Nanda Devi.
Rajasthan 
The land of maharajas, no need to say, and historical monuments. Rajasthan is the best place to see more historical forts and palaces. There is more diversity to the land and so much color to the people that once you visit, you will get mesmerized by its beauty. 
There are many artificial and natural lakes and the vast Thar desert. There are many wildlife sanctuaries and tiger reserves. You can visit many places with your family and friends if you plan a trip to Rajasthan, such as Udaipur, Jaisalmer, Jaipur, etc.
Places to visit in Rajasthan
Jaisalmer- Golden Fort, Old Museums, Patwon-Ki-Haveli, etc

Jaipur- Hawa Mahal, Amer Fort, Jantra Mantra, Royal City Palace

Udaipur- Lake Pichola, Fateh Bagh Palace, Bagore ki Haveli
Things to do in Rajasthan
Enjoy the beauty of the sam dunes, Jaisalmer, with a desert safari. Jaipur is well known for treasure, hunting, rooftop, dancing, and much more; visit many forts and historical palaces, temples, markets, and Lakes in Udaipur, visit Bishnoi village and many more.
Kerala
You must visit Kerala once and enjoy a relaxing vacation with your family or friends in India. The state experience moderated climate throughout the year; thus, it is one of the most cherished destinations for many visitors. Beautiful palm-fenced backwaters are so enjoyable. Cruising in backwaters and staying in a houseboat is a lifetime experience. Exclusive spa massages to enjoy relaxed vacations in Kerala. It is one of the most popular destinations or places to visit in India.
Places to visit in Kerala
Thiruvananthapuram- Golden Shri Padmanabhaswamy Temple, Natural History Museums

Alleppey- Alappuzha beach, Krishnapuram Palace, Snake Boat Race in Alleppey

Cochin- Vypeen Island Zones, Fort Kochi, Marine Drive, Chinese Fishing Nets, etc.
Things to do in Kerala
Enjoy lush green and palm-fringed landscapes, experiencing a backwater cruise on a Houseboat. Experiencing traditional village life of Kumbalanghi Village. Exhilarating Ayurveda medical treatment in Kerala, walk through lush tea gardens and enjoy nature's beauty.
GOA
It is one of the favorite destinations to visit in India with friends. A night out with a friend on beaches is the once in a lifetime experience. During winter, you can experience joy all around. During the daytime, the beaches are the hotspot destinations for youngsters to enjoy the sun in winter. Nights are full of joy with lights all around and parties all around. This entire state is in a festive mood, especially during Christmas and new year's eve. So, make sure not to book tickets at the last minute during the festive season; otherwise, you will find difficulty.
Places to visit in GOA
Dona Paula- for a Bird-eye Scenery

Calangute streets- for shopping ride

Panjim City- Fort Aguada and Goa churches
Things to in GOA
Enjoy the striking beauty of beaches in Goa, adventurous jet skiing, scuba diving, and parasailing. Party all night with friends at the beach corner in pubs and bars. Get ready for the once-in-a-lifetime experience of playing with elephants and visit Bhagwan Mahavir Sanctuary.
DELHI
Delhi is the capital of India and one of the finest places to visit by tourists and popular for its rich cultural heritage and street food. Since it is the capital of India, Delhi is a great place for musical charm and Monuments, Gardens, etc. It is also a great place to enjoy a musical charm. Many historically related monuments are there, whether it is Qutab Minar or Humayun's tomb. It is a once-in-a-lifetime experience to get a rich cultural heritage.
Places to visit in DELHI
Red Fort, Qutab Minar

Chandni Chowk, Humayun's tomb

Raj Ghaat, Lodhi Gardens, and many more.
Things to do in DELHI
Qutab Minar- one of the tallest brick minarets in the World, Humayun's tomb, Red Fort, UNESCO-listed heritage sites. Many destinations for shopping, such as Sarojini Nagar or Chandni chowk, experience delightful food at Parathe wali Gali.
Andaman Island
As you can see from the picture, one of the most thrilling places, Andaman Island, is the best destination for you. The place is relatively warm, and travelers can enjoy a peaceful vacation away from people in a peaceful location between the beauty of nature. Here you can experience marine life. It is a perfect place for having a relaxing vacation, but despite that, do not miss a chance for some exciting activities on Havelock Island, such as playing with elephants.
Places to visit on Andaman Island
Cellular Jail National Memorial

Radhanagar Beach

Turquoise water of Andaman Island

Mount Harriet and Madhuban
Things to do on Andaman Island 
Scuba diving- a visit to the marine world. Experience banana boat rides and unique islands, parasailing at Havelock Island.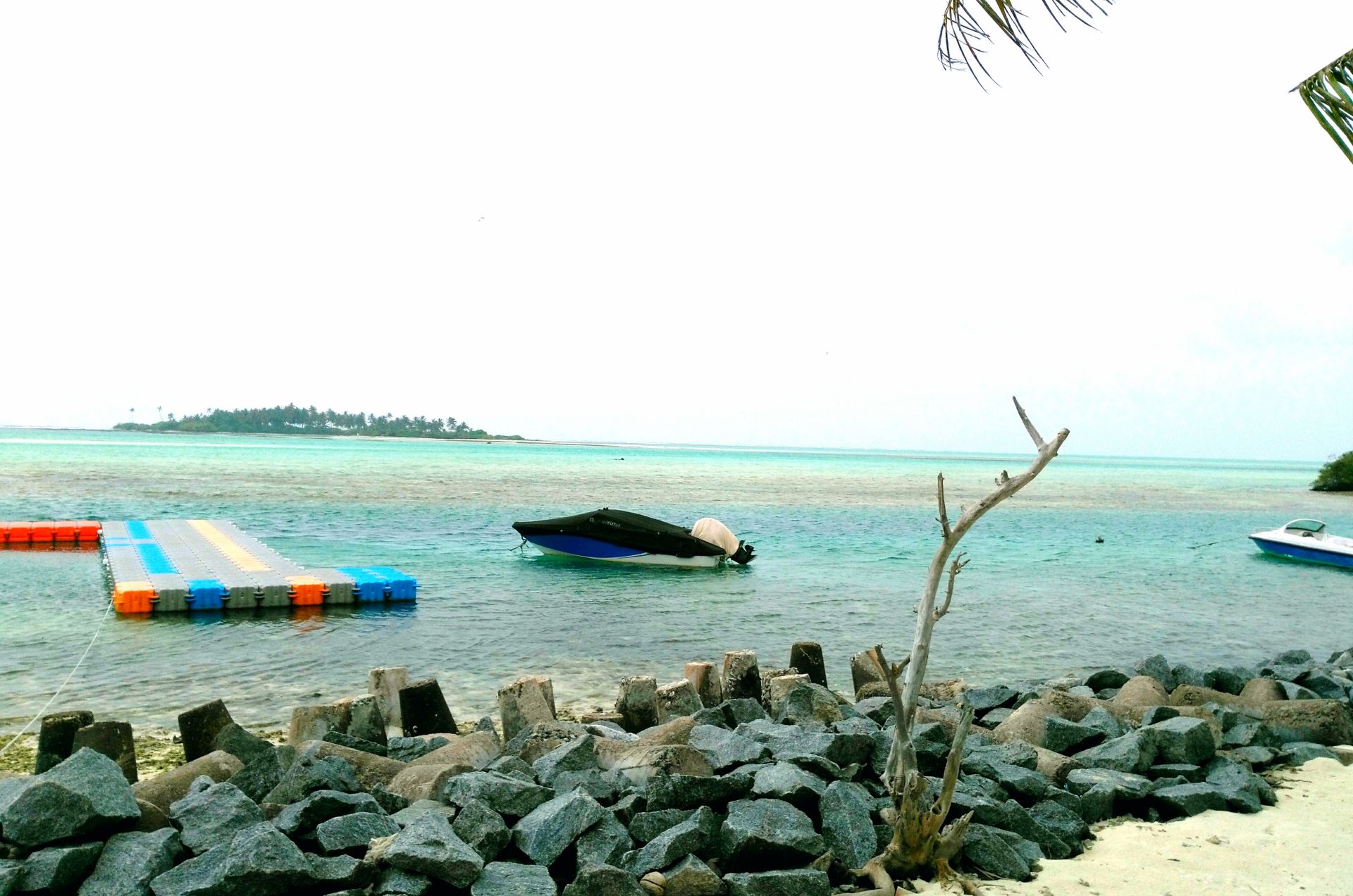 Lakshadweep
Lakshwadeep is a group of 39 small islands. It is a perfect place for vacations. Many tourists visit there to take a glimpse of nature. Exotic marine life is a lifelong experience. Lakshadweep is surely the best place to spend a holiday in India and enjoy vacations.
Places to visit in Lakshadweep
You can visit all 39 small islands and enjoy your vacations with the beautiful winter sun and much marine life existing 
Things to do in Lakshadweep
Try out scuba diving at Lakshadweep, deep sea fishing, windsurfing, etc. watch traditional Folk dances like kor kali and Parichakali. Experience vivid-colored coral gazing at Agatti.
Nanital
It is also considered the best place to visit in the winter season. Nanital is considered the best place to visit in Uttarakhand if you want to witness glorious snow-capped mountains. Moreover, it is one of the romantic destinations with your loved ones, and they consider it a lifetime visit on their bucket list.
Places to visit in Nainital 
Nani Lake with boating 

Nani Devi temple

Panoramic view from Tiffen's top

Lakes 
Things to do in Nainital
Enjoy Boating in Nani Lake, a snowcapped panoramic view from Tiffen Top. Shop at the bustling Tibet market, Pray at Nani Devi temple, and take an exotic ropeway ride.
Shimla
It is also called the heavens place. If you want a romantic gateway in India, it is one of the most exotic tourist places. Snow further adds to the romantic trip with your loved ones. Proper accessibility, snow-capped mountains. It is also a great option to enjoy skiing in India. It is one of the best traveling places for adventure.
Places to visit in Shimla
Lakkar Bazar 

 Snow-capped Mountains
Things to do in Shimla
Enjoy passing through the hills. Memorable shopping at Lakkar Bazar with enjoying snowfall, ice skating, trekking, and skiing.
Conclusion
There are more places you can visit with your friends and family, as it is one thing everyone has on their bucket list. So, take some time off from stressful life and find peace while traveling with your friends and family members because visiting such places is a one-time life experience. What are you waiting for? Get on your bag packs, come on the exotic journey of adventure and find between nature's beauty.
Additional mentions visited place in India is Kalimpong; it is one such place where it usually sits in a dream and the majestic view of the Himalayas around. 
Coonoor is one of the most beautiful places in Tamil Nadu, and you should visit it once in a lifetime. Puducherry is one of the great loves of beaches in India.
FAQs
Q1. Name some places to visit in India during the winter.
Here are some places you need to know if you plan a vacation in winter Shimla, Manali, Auli, and Goa.
Q2. List some historical places in India that you must visit once in your lifetime.
Here is the list of historical places that you should visit Taj Mahal(Agra), Agra Fort(UP), Red Fort(Delhi), Qutab Minar(Delhi), Fatehpur Sikri (UP), etc.
Q3. List some places in India where you get the best street food to eat.
Some places to visit in India to have the best street food are Indore, Delhi, Kolkata, Jaipur, and Hyderabad.
On Socialbuzzness, features articles on and about technology, business, lifestyle, and health. Socialbuzzness covers all kinds of news, including entertainment, technology, business, and finance.