"Winters," the word itself creates an image of a beautiful snowfall, merry lighting for celebrations, and the fuzzy feeling of the warm comforter and a steaming hot chocolate. But, an unexplored side to it is the breathtaking sights and the adrenaline rush of some of the most exciting adventure activities waiting for you out there. Don't let the cold stop you from living some of the best moments of your life in the winter season. So, let's look at some of the best places to visit this winter that will force you out of your blankets and make the best out of this season…
List of Best Tourist Places in India in Winter Season
If beautiful sceneries, serene environments, and eye-pleasing views soothe your soul and help you detox and refresh, look at the best tourist places in India, some of the most divinely beautiful places you can visit this winter season.
Kerala
Kerala, often known as "God's Own Country," reaches the peak of its natural grandeur after the monsoon departs. It offers delight to all, irrespective of their preferences, as due to its varied topography, it flaunts an assortment of attractions, including beaches, backwaters, spice gardens, hills, tiger reserves, and a lot more. 
Attractions not to miss:
Lotus Temple (Parnasala)

Periyar Tiger Reserve

Kumarakom Bird Sanctuary

Kovalam and Varkala beaches

Munnar tea plantations and many more
Gujarat
The world's biggest salt desert, Great Rann of Kutch, welcomes all tourists as they visit Gujarat. During the winter season, the pomp and show of the Rann Utsav held every year from December to March dazzles all its viewers. Along with it, Gujarat's cultural food, performances, handmade artifacts, and hospitality are a treat to all its visitors.
Attractions not to miss:
Camping at Dorado village

Ambe Dham Temple

Indian Wild Ass Sanctuary

Little Rann of Kutch and many more
Goa
Goa is one of the best tourist places in India, during winters brings lots of festivities, and the party opportunities come with them! Along with the coolest resorts, clubs, parlors, and beach parties, Goa also provides various opportunities for water sports packages and other fun and recreational activities.
Attractions not to miss:
Goa Carnival

Sunburn Music Fest

Turtle Nesting

Goa Film Festival and many more
Karnataka
The beauty of heart in Karnataka is one of the best tourist places in India. With interesting places like Coorg and Hampi, Karnataka serves as a tourist hotspot. During the winter season, the weather becomes pleasant and adds to the value of the lust green tea gardens and architectural wonders the state offers.
Attractions not to miss:
Virupaksha Temple

Hampi Mahotsav

Monkey Temple

Nagarhole National Park and many more…
Places for those who crave adrenaline rush:
If adrenaline gets you going and you thrive on the thrill and adventure, have a look at these best tourist places in India, which offer all the varieties of stunts and activities you can dream of. We guarantee that you won't be able to stop yourself from packing your gear and rushing out.
Uttrakhand
Auli is one of the best tourist places in India. Flaunting the beautiful, snow-laden mountain ranges, ancient oaks, and apple ranges, it also sports multiple skiing resorts. So, if skiing in front of the backdrop of some of the most beautiful peaks in the country excites you, Auli is the place to be.
Attractions not to miss:
Auli Artificial Lake

Gorson Bugyal

Narsingh Temple

National Championship of Skiing and many more
Himachal Pradesh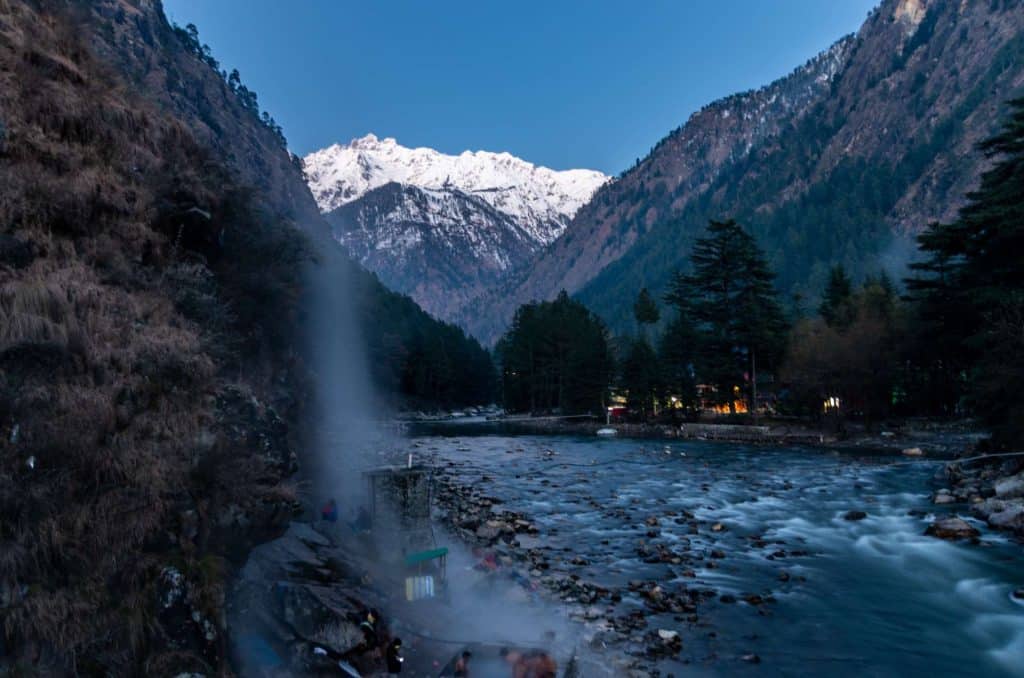 Himachal is a paradise for those who have dreamed of dancing in the snow and having a full-fledged snow fight. With all the paragliding, biking, and hiking waiting to let you feel the thrill, it is the perfect destination for those who crave adventure.
Attractions not to miss:
Food walk in Old Manali

Biking trip to Rohtang Pass

Paragliding in Solang Valley

Hiking up to Jogini Waterfalls and many more
Andaman and Nicobar Islands
Andaman and Nicobar islands, which have recently been opened for tourist places in India to explore, have much to boast of. It is a haven for those who have come to relax and chill out, but it also seems to be tailor-made for those looking for adventure sports. It has some of the best places for snorkeling and scuba diving, with some cleanest beaches.
Attractions not to miss:
Coral reefs

Havelock islands

Volcano tour

Trekking from Mt Harriet (the highest peak) to Madhuban and many more
Jammu and Kashmir
Often known as " Heaven on Earth," Jammu and Kashmir are rich in beauty and adventure. People from all over the world come to Gulmarg to learn the art of skiing, and other winter activities with top-notch amenities present here.
Attractions not to miss:
Mughal Gardens

Gulmarg

Pahalgam

Dal lake
In a nutshell,
We can say that the best tourist places in India offer diverse options to cater to the mixed bag of interests of all those who come and visit. All you need to do is to select what excites you and sparks in you the zeal to pack your bags and check out all the wishes on your bucket list!
This time, don't let the excuse of " there is always the next time" stop you. Tourist places in the winter season come and go, but when will you start? Well, there is no better option than now! 
All the excitement, thrill, serenity, peace, and fun await you. It's time we get ready to explore the beauty of our country and enjoy this life to its fullest.
With all these options and so many temptations, we are sure you would not want to waste it just lazing out. So get up, pull up your socks, and get packing to visit the best tourist places in India during the winter season!
On Socialbuzzness, features articles on and about technology, business, lifestyle, and health. Socialbuzzness covers all kinds of news, including entertainment, technology, business, and finance.