Do you find it challenging to expand your vocabulary? Or is reading the newspaper to improve your English boring and exhausting? Or are you trying to find a fun approach to learning new words? Here are some web series to watch to improve your English. But do you realize how crucial it is to improve your English? You can express yourself more clearly, speak proficiently, and understand reading comprehension better as a result. 
Do you believe that a lack of confidence causes your stuttering during interviews or your inability to speak fluently during presentations? Then try expressing yourself in your native language. If not, why is English still challenging? It's because you lack confidence in the language, not yourself. 
You know that learning a language can be a difficult and long process. But what if you could find a fun and entertaining way of improving your English? Well, look no further! Web Series are a great way to improve your English while having fun. Whether a beginner or an intermediate English speaker, web series can provide hours of entertainment while helping you learn the language. Look at 12 web series to watch to improve your English in no time. So sit back, relax and get ready to learn some new vocabulary words! Try out this method to improve your English.
Web Series to watch to improve your English:
Friends
Have you ever had or wished for a close-knit group of friends with whom you might spend years creating memories and living life to the fullest? You can watch a web series with all the elements above, as well as an amusing friend, another dumb, one advice-giver, and a lot more, just like you would have in high school or college. Although you may have already seen the show in your native tongue, you can watch it again in English since you are already familiar with the storyline. This will make learning easier and improve your English.
Level: Easy 
Suits
Order! Order! Order! This is a web series related to law and law firms. View the smart, sassy, and fashionable web series. For people interested in law, in particular, it is a wonderful way to learn business and legal terminology and improve your English. Learn the best life lessons possible, including how to take charge of and own your duties, read people, remain calm under pressure, and many other things. It is the finest type for business English, not one for everyday English.
Level: Intermediate
The Office
See how life is at work if you are a student or a remote worker. The web series might be very relatable if you work in an office. In this mockumentary, the manager and the employees he oversees are observed going about their regular routines. The team regularly follows the employees and records their humorous and unusual encounters as they put in whatever effort is necessary to keep the company afloat. Both British and American English can be learned from it. It will help you to improve your English while educating you on how to succeed in the office.
Level: Intermediate
Games of Thrones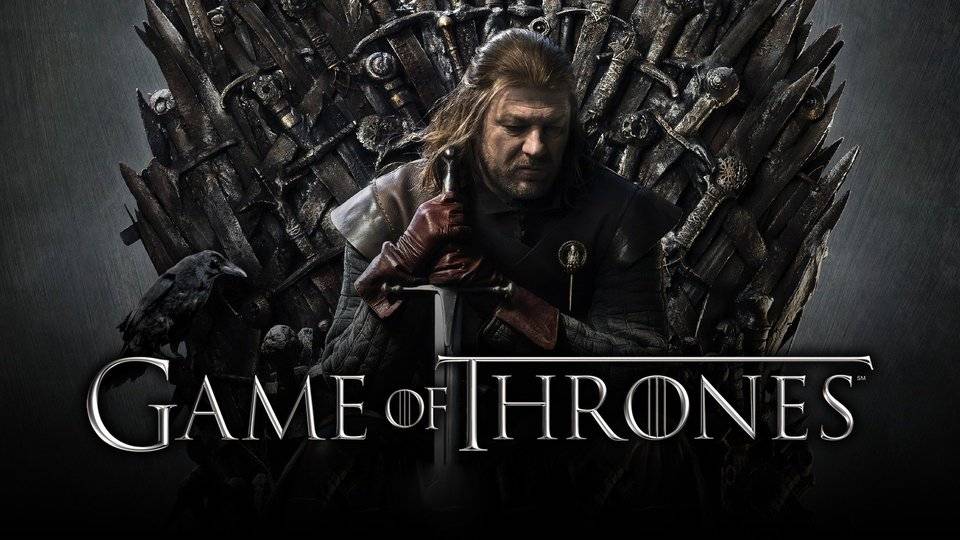 History or Fantasy lovers out here? You will love it; so many things, like the British accent, dragons, swords, kings, knights, zombies, love stories, monsters, etc. Watch this thrilling web series to improve your English. Remember to use transcripts if you find anything difficult. "Game of Thrones" is one of the most popular web series available today. The show is set in the fictional Seven Kingdoms of Westeros and follows the political machinations of the noble families as they jockey for power. The series has been praised for its complex plot, interesting characters, and stunning visuals. 
Level: Difficult 
Stranger Things
After a little kid mysteriously and abruptly vanishes, the residents of a small village start to learn about government lab secrets, portals to other dimensions, and supernatural forces. Although some of the kids' terminology could be a little challenging to understand, kids speak much more clearly and slowly than adults, which makes the series quite simple to follow. Be careful—this sci-fi is addictive.
Level: Intermediate
Sherlock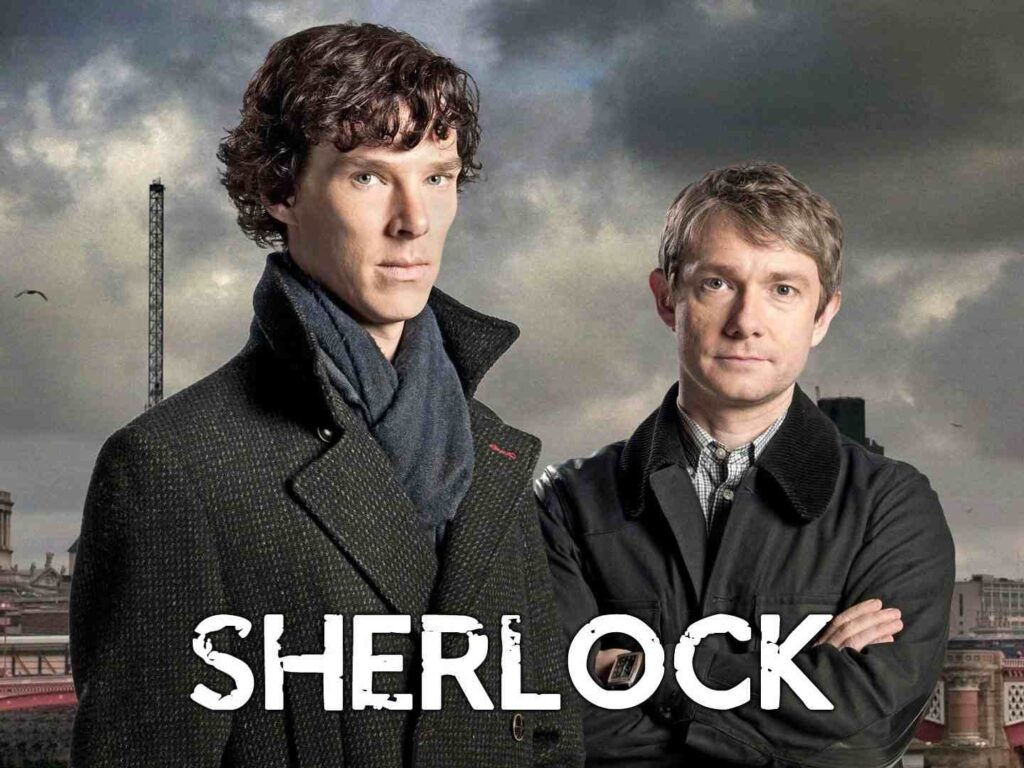 Learn about a renowned British literary figure in a contemporary and lighthearted way. Despite Benedict Cumberbatch's tendency to speak rapidly, the program is an excellent example of British television. The web series follows the adventures of the world's most famous detective, Sherlock Holmes, and his trusty sidekick, Dr Watson. Did you play Detective games in childhood? Feel the nostalgia while seeing Sherlock solve the mysteries. Learn and improve with your detective Sherlock. Maybe you could start thinking like that. Sherlock Holmes is a great option if you're looking for a way to improve your English. Each episode is packed with excitement, mystery, and suspense, making it the perfect way to learn new vocabulary and grammar in a fun and engaging way.
Level: Difficult 
The Big Bang Theory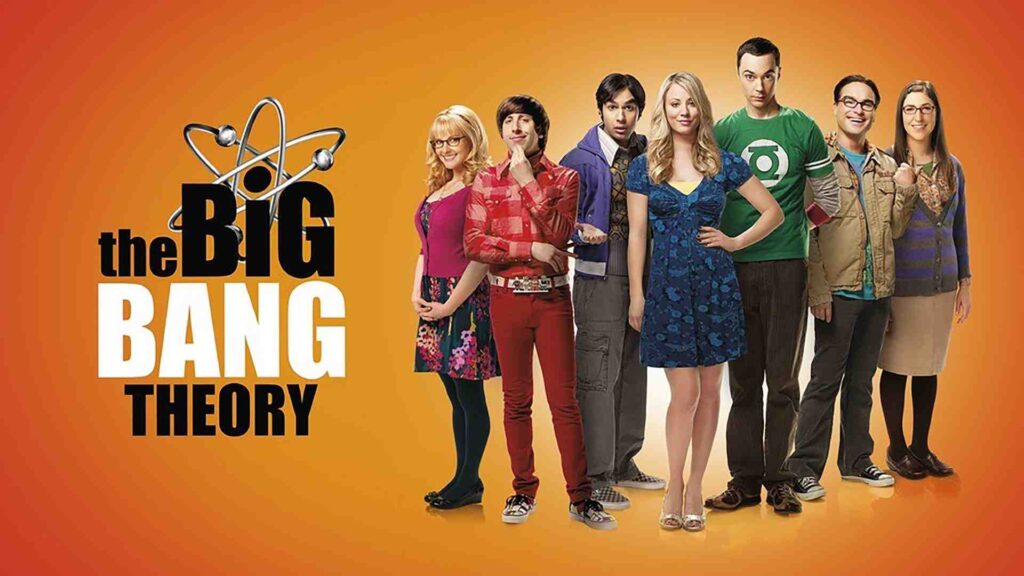 Be prepared to learn some difficult words because the show, particularly in its initial seasons, emphasizes physics and frequently employs scientific references in its comedy. There are other occurrences of scientific and engineering terminology. The program has numerous characters with various cultural backgrounds, so diverse English accents are audible.
Level: Intermediate
How I met Your mother
Fan of love stories? Did your father tell you about how he met your mother? Dig into another story of a man in 2030 telling his children about the time he met his love, their mother. The story revolves around a normal life: filled with his love triangle, career development, etc. In series like How I Met Your Mother, viewers frequently relate to a particular character. This has improved people's English because they often mimic the character. As a result of feeling virtually like the character, the speaker may become more assured when speaking.
Level: easy
House of Cards
Like politics? Then watch this web series. It exposes the world of avarice, dishonesty, unquenchable ambition, and underhanded tactics. The vocabulary combines easy common speech with more intricate political language. To improve your English while watching political dramas. It may be difficult at first, but you can learn well. The show follows the life of Congressman Francis Underwood as he rises to power in Washington, D.C. Not only will you improve your English skills by watching this series, but you'll also learn a lot about American politics.
Level: Intermediate 
The Crown
Another popular British series on Netflix that focuses on Queen Elizabeth II's life is The Crown. The story starts in 1947, six years before she was crowned. You can learn and improve your English. Not only does it provide an interesting and rich story, but it also features excellent acting and production values. The dialogue is clear and easy to follow, making it an ideal show for those who want to improve their English language skills. To improve your English, one particularly helpful web series is "The Crown".
Level: easy
Brooklyn 99
Scared of cops, or do you think the environment in the police station is terrifying? See a cop's drama mixed with comedy, not like a typical one, and improve your vocabulary. Brooklyn 99 is a police comedy set in Brooklyn, New York. The show follows the detectives of the 99th precinct as they solve crimes and navigate their personal lives. The humour is often derived from the characters' quirky personalities and the various situations they find themselves in. The show is a great way to improve your English because it contains slang and colloquialisms. It is also a great way to learn about American culture. The characters are diverse, and each has its unique backstory. Brooklyn 99 is a great way to improve your English while having a lot of fun.
Level: Intermediate
Orange is New Black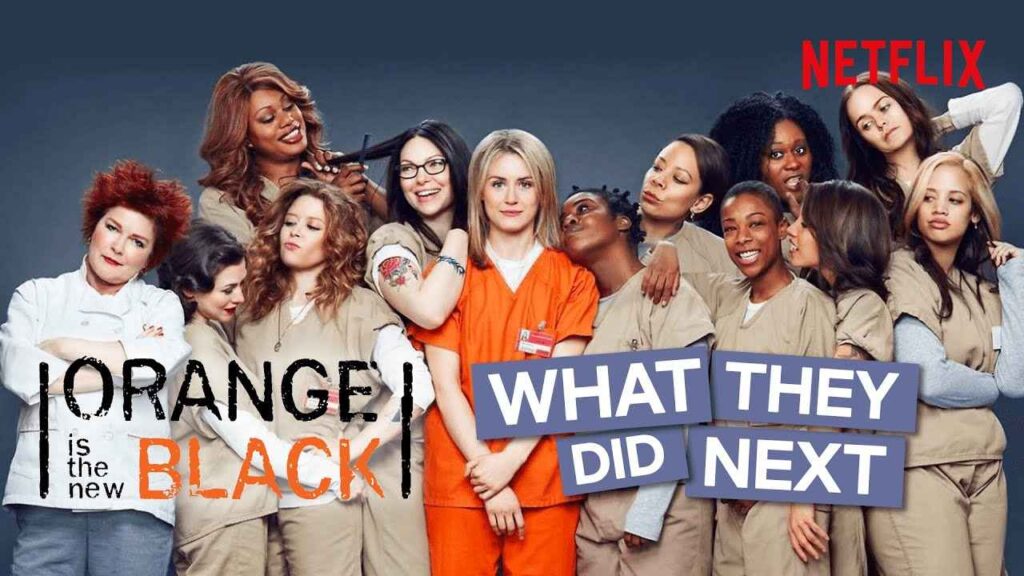 Piper Chapman, a typically law-abiding person, was sentenced to one and a half years in jail after being found guilty of delivering drug money to an ex-girlfriend ten years prior. The web series showcases the women's prison and how life-changing it can be. Your understanding of American English slang and the English language, in particular, will increase after watching this series. This series is beneficial for English learners who desire to work in social services or international legal organizations.
Level: Intermediate 
Conclusion
No need to stress about how to improve your English; these are web series to watch to improve your English, have fun, and gain wisdom. The following web shows, Friends, Suits, The Office, Brooklyn 99, Orange is the new black, The Crown, House of Cards, and How I Met Your Mother, etc. are all based on various ideas, including stories of detectives, cops, office, friends, supernatural forces, love stories, medieval stories. It not only keeps you engaged but also helps you get better at speaking English. Here, the article covers a lot of web series to watch to improve your English. Encourage yourself to keep practising your English to reach your goals, i.e., improve your English.
You can see how much more in-depth your understanding of the language is. You refine your vocabulary without real-world interaction. Everyone enjoys watching movies or online series on television or a mobile device. Use this list of web series to watch to improve your English. Enjoy learning!
Socialbuzzness features articles on and about technology, business, lifestyle, and health. Socialbuzzness covers all kinds of news, including entertainment, technology, business, and finance.