Being successful as an entrepreneur requires a lot of hard work, determination, and luck. More startups fail than succeed, so you need inspiration from as many sources as possible to be one of the success stories.
Of course, you can't work all the time, so it's also useful to find inspiration lying on the sofa, with a glass of wine and one hand on the TV.
Whether your business is just starting or you've been doing it for years, these movies will set your belly on fire and grab the business world by its horns.
Watch or re-watch these movies if you need inspiration or want a break from your busy work schedule.
A person who makes money by starting or running a business, especially if it involves financial risks, is known as Entrepreneur. An entrepreneur needs inspiration from time to time. Thus there are inspiring movies for entrepreneurs. Entrepreneurs and successful salespeople have almost unlimited opportunities to develop their skills, but one source of inspiration can be surprising: movies. No matter where you are in your entrepreneurial journey, watching the film on this list will give you the inspiration you need. Read the full article to learn about Inspiring movies for entrepreneurs.
The Most Inspiring Movies For Entrepreneurs (Must Watch)
The Social Network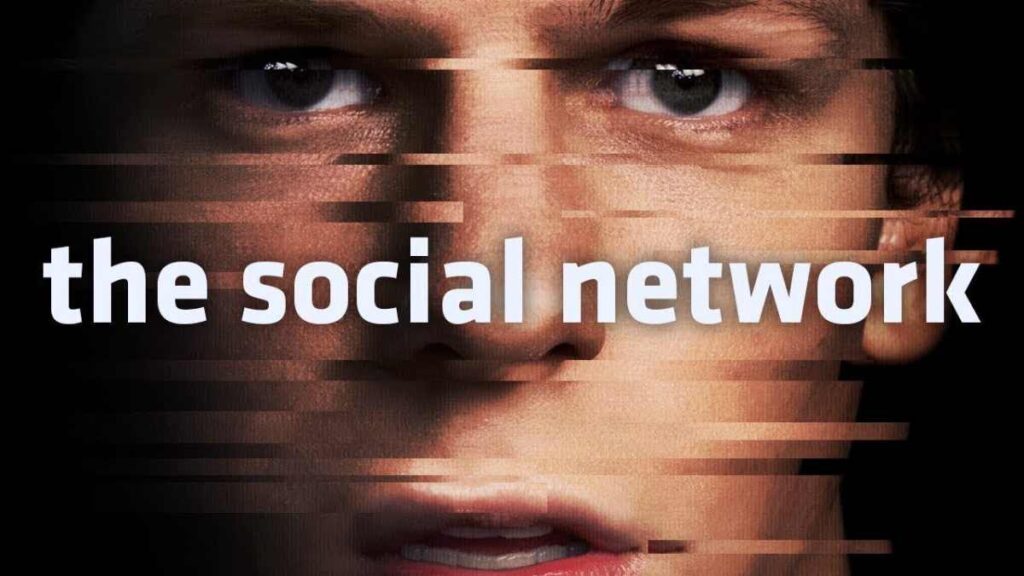 The most inspiring movie for entrepreneurs is Directed by David Fincher. The Social Network tells how Mark Zuckerberg created Facebook while studying at Harvard. He was later sued by two brothers who claimed he stole his idea and his best friend, who was kicked out of the company. It gives insight into Facebook's early days and reminds us that big companies often have small beginnings. Plus, you have Aaron Sorkin's great script, David Fincher's perfect direction, and a great cast.
Joy
This movie is another inspiring movie for Entrepreneurs. This is about real-life entrepreneur Joy Mangano, inventor of the Miracle Mop and Huggable Hangers, who overcomes a huge personal struggle to patent more than 100 inventions and earn millions as a successful seller on the Home Shopping Network's QVC. In addition to the commercial success of Mangano, this film also tells the story of the power of a supportive family, the struggles that women have to overcome, and the success of a product that meets the needs of the achievers of Silicon Valley.
Based on the book Fire in the Valley: The Making of the Personal Computer, Pirates of Silicon Valley explores the rivalry between Steve Jobs and Bill Gates from 1971 to 1997. This film came out in 1999, just as Steve Jobs began flourishing in his second stint at Apple.
The movie ends with Bill Gates gaining the upper hand in the race, but we all know what happened next. It gives a glimpse into the humble beginnings of two of the world's most iconic technology companies. It chronicles the rise to prominence of two men who completely changed the world of technology.
Startup.com
If you want to learn more about the rise and fall of internet companies during the dot-com 
bubble, Startup.com is the absolute example, again an inspiring movie for Entrepreneurs. Startup.com is a business documentary that follows the story of GovWorks, a promising startup that failed spectacularly due to mismanagement and internal power struggles.
In addition to showing the rise and fall of the semicolon bubble era, the documentary also tells a cautionary tale of how friendships can turn into bitter rivalries due to internal politics. Very underrated, this is easily one of the best opening movies of all time. This is another addition to the list of Inspiring Movies for Entrepreneurs.
Wall Street
This film features the famous "Greed is good" speech delivered by the charismatic Gordon Gekko, brilliantly played by Michael Douglas, who won an Oscar for his performance.
A great inspiring movie for entrepreneurs, Wall Street, directed by Oliver Stone, tells a story of ambition and greed, perfectly portrayed by Charlie Sheen and Michael Douglas. The main character, Bud Fox, adores Gekko and is excited by his glamorous lifestyle but becomes entangled in a dense web of insider trading.
Erin Brockovich
Erin Brockovich is also among the top inspiring movies for entrepreneurs. Julia Roberts plays Brockovich, whose incredible attitude in the face of relentless opposition is an inspiration to any entrepreneur. Do you think the whole world is against you? Brockovich shows that there is always a way to fight back.
Glengarry Glenn Ross
Starring Al Pacino, Kevin Spacey, Jack Lemmon, and Alec Baldwin (in a scene stolen from him), the film alone should be an incentive to watch this film.
Glengarry Glenn Ross is based on the award-winning play, which shows the plight of estate agents during the tumultuous selling season. 
It is an inspiring movie for entrepreneurs and shows what it's like to operate in a high-pressure sales environment and how to survive and succeed; you have to use your mind. Since the film's release, it has been used to train real-life salespeople on how to sell and what not to sell.
The Big Short
This inspiring movie for entrepreneurs is known for using unconventional techniques to explain complex and arguably boring financial concepts such as subprime mortgages and collateralized debt obligations (CDOs). 
If you ever wanted to know the 2007-2008 real causes of the 2010 financial crisis and not be bored simultaneously, you must watch The Big Short. Very few people bet against the big housing market at the time. Still, the characters in this film (basically real people) do just that, even while facing the ridicule and mockery of the entire financial community.
The Wolf of Wall Street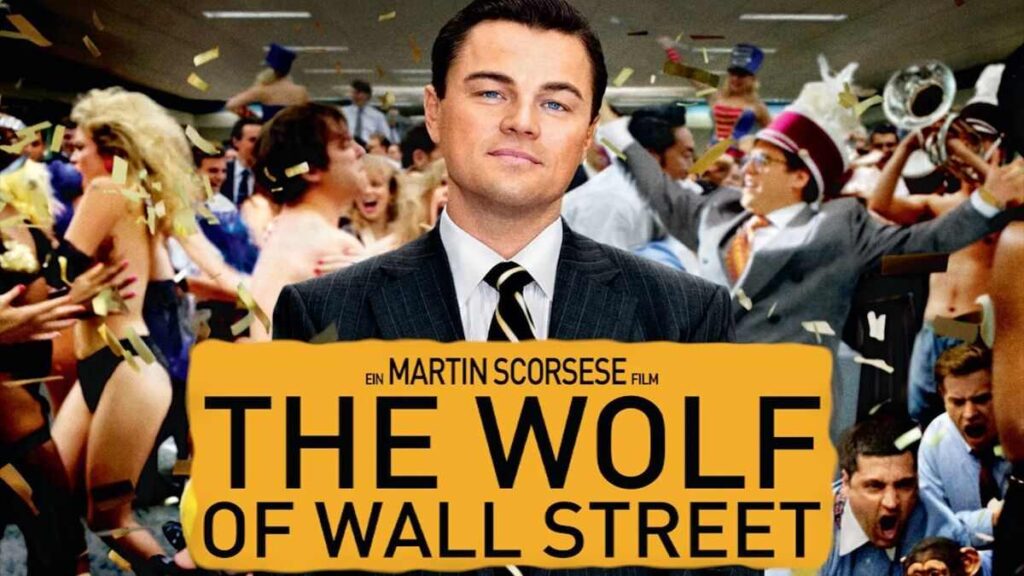 The movie "Wolf of Wall Street" is based on the true story of Jordan Belfort. It follows his rise and fall as an entrepreneur and shows how his company, Stratton Oakmont, engaged in penny stock trading and securities fraud, attracting the attention of the FBI.
Brilliantly directed by Martin Scorsese, with great performances by Leonardo Dicaprio, Jonah Hill, and Margot Robbie and a great cameo by Matthew McConaughey (right at the height of his "reconnaissance"). 
Jordan Belfort is a perfect example of what an entrepreneur should be. Driven by greed, he had little or no empathy for disappointed people and lived a life of extreme immorality that later caused his downfall. Again it's an inspiring movie for entrepreneurs.
Boiler Room
If you can overlook that Vin Diesel plays a smooth-talking stockbroker in the movie, you'll enjoy it. And if you liked The Wolf of Wall Street, you'll enjoy Boiler Room even more because it's loosely based on Stratton. Oakmont is a fraudulent stock business founded by Jordan Belfort. The characters in the film worship the Gordon Gekko of Wall Street and make a living by manipulating unsuspecting people into buying penny stocks. You know exactly where this is going.
In addition to giving you interesting cool tactics, Boiler Room is also a cautionary story that is very inspiring for young entrepreneurs that the lifestyles of the rich and famous should not influence morally questionable decisions.
Fyre: The Greatest Party That Never Happened 
Fyre Festival is a great inspiration for entrepreneurs and was supposed to be the biggest music festival ever. Organized by Billy McFarland and rapper Ja Rule, the "luxury music festival" was promoted on Instagram by celebrities and social media influencers such as Kendall Jenner, Bella Hadid, and Emily Ratajkowski.
The only problem? It was all a scam orchestrated by MacFarland, who had a history of creating fraudulent business ventures.
The Netflix documentary Fyre: The Greatest Party That Never Happened gives us an exclusive behind-the-scenes look at the ill-fated music festival.
Shocking revelations from Billy's lucky crew members, festival goers stranded on the island festival visitors. People were moved by his story in the documentary.
Besides being hilariously entertaining, it's a cautionary tale for young entrepreneurs that makes promises but doesn't deliver a good product. Billy MacFarland was a shady character who made misleading promises and misrepresented facts to sell expensive tickets to the wealthy crowd. He didn't have the experience, skills, or even the attitude to manage a music festival of this scale and people.
The Aviator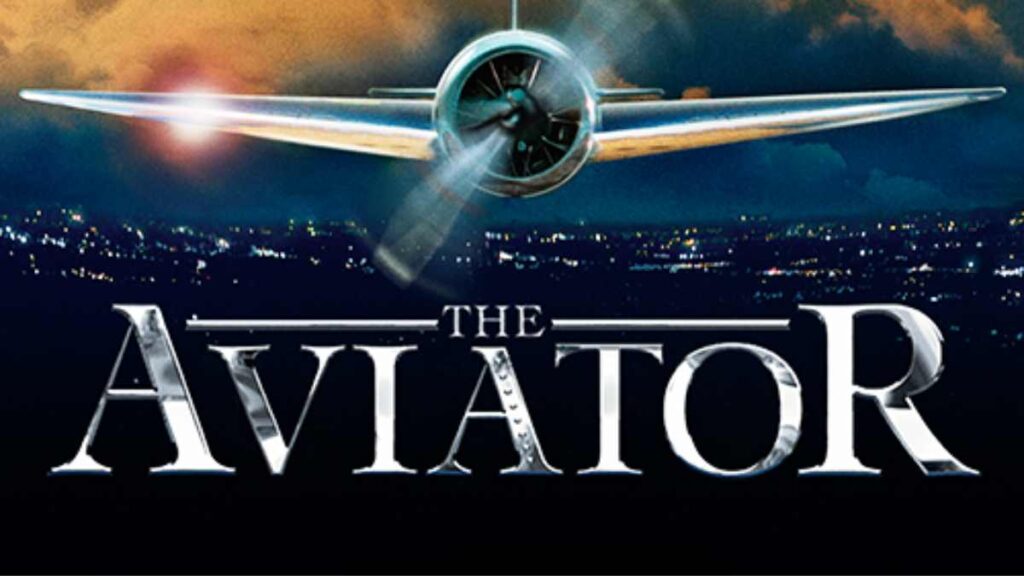 Another Scorsese-DiCaprio collaboration in the list of inspiring movies for entrepreneurs. The pilot is a biopic about Howard Hughes, an eccentric billionaire who overcame all odds to become a famous businessman and successful film director by overcoming his gradually worsening OCD. DiCaprio is brilliant in the film, and his performance earned him a second Oscar nomination. It is also one of the best biopics of all time.
Howard Hughes competed against rival companies with deep pockets and well-connected movie moguls and fought his internal battle with a debilitating mental illness like OCD. Despite many obstacles, he remained passionate about aviation and built a powerful legacy. He is a perfect role model for budding entrepreneurs who have to overcome many obstacles in life to achieve great things.
Margin Call
Another film is about the 2007-08 financial crisis, but this time from the perspective of an investment bank in deep trouble. The plot of Margin Call revolves around key players at a major investment bank and their actions over two hours during the early stages of the financial crisis.
Although the fictitious investment bank is not named in the film, many believe that the company's activities are too similar to those of Goldman Sachs and Merrill Lynch during the crisis.
Greed is never good, no matter what Gordon Gekko says. Entrepreneurs should always keep this in mind. Margin Call is about a company full of greed and dishonesty. Like Wall Street and The Big Short, this film is a cautionary tale about the corrupting power of desire. The movie inspires entrepreneurs and is a great source for learning practical messages.
Conclusion
In conclusion, watching movies can be a great way for Inspiring Movies For Entrepreneurs to learn valuable lessons and gain inspiration. These films can offer insights into entrepreneurship, leadership, and business strategy, as well as provide motivation to overcome challenges and achieve success.
On Socialbuzzness, features articles on and about technology, business, lifestyle, and health. Socialbuzzness covers all kinds of news, including entertainment, technology, business, and finance.