Are you a young person looking to explore the world on a budget? Low-budget travel for youngsters offers a unique opportunity to experience different cultures, explore new places, and make memories that will last a lifetime. Proper planning and preparations can help you plan a memorable yet low-budget travel plan. Are you a young adult looking for an exciting yet cost-effective travel experience? Low-budget travel can be the perfect option for those on a low-budget. It offers a unique way to explore the world, meet new people, and make memories that will last a lifetime. With a little bit of planning and research, you can make the most of your limited/low-Budget and experience the adventure of a lifetime. 
Discover the best low-budget travel tips and ideas to make your trip stress-free and economical. From finding affordable accommodation and transportation to discovering the best local attractions, you'll learn how to make the most of your trip without breaking the bank. So, grab your passport and get ready to explore the world on a low-budget!
Check out our top 12 low-budget travel ideas for youngsters. From exciting road trips to low-cost camping and backpacking trips, these tips will help you explore new places and save money at the same time.
What are some low-budget travel destinations for youngsters?
Thailand
Thailand is popular with travellers for a reason: it has picturesque islands, a rich culture, beach huts abounding, delectable cuisine, and experiences galore, all at often shockingly inexpensive rates. Despite the well-travelled routes across the country, it's not difficult to escape the masses. This intriguing location offers a diverse range of activities, including island hopping, a diverse range of cultures, water sports such as diving, wonderful dining, health retreats, and even golfing. Visit Nakhon Si Thammarat for some of the greatest food in the nation, or rent a motorbike and ride the 600km Mae Hong Son Loop through the wooded northern highlands. Instead of dealing with Bangkok's rush and bustle, visit the Phi Phi Islands and enjoy white sand beaches and crystal blue water.
Places to visit: Bangkok, Koh Samui; Koh Phangan, Kanchanaburi, Khao Sok National Park; Krabi and Phuket
Places to stay: Atom Phuket Hotel -SHA Plus, AKRA Collection Layan, The Arbern Hotel x Bistro
Average Budget– $50-100 USD per day
South Africa
Aside from the gorgeous scenery, one of the best things about exploring South Africa is that you can enjoy a safari experience, complete with the Big Five, without breaking the bank. Visit Hluhluwe-Imfolozi to view white rhinos and escape the crowds of Kruger and the Drakensberg for incredible climbing, and don't forget to include at least just a few nights at spectacular Cape Town or Johannesburg to enjoy South Africa's nightlife.
Places to visit: Cape Winelands, Durban, Drakensberg, Cape Town, Kruger National Park, Hluhluwe-Imfolozi
Places to stay: Buffelsdam Country House, Zonnevanger Guesthouse
Average Budget: $70-100 USD per day
Caye Caulker, Belize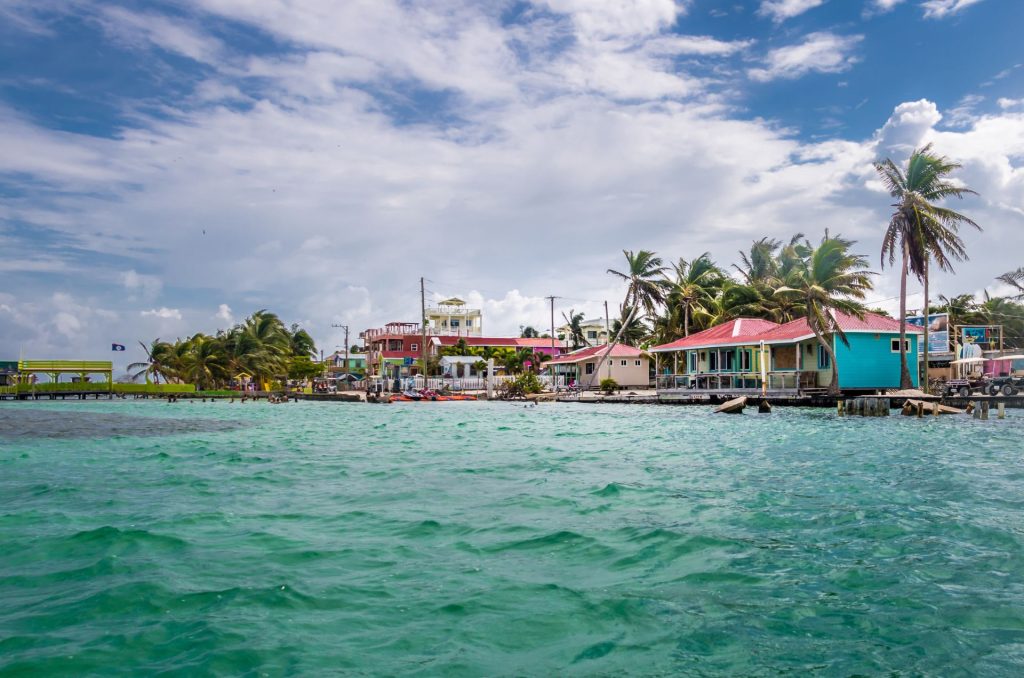 This little island settlement off the coast of Belize is rich in wildlife and has excellent diving opportunities to make use of the Belize Barrier Reef.
Taking full advantage of this great city is simple, as high-end hotels cost in the tens of dollars, seldom exceeding two figures. When travelling on a shoestring budget, it doesn't get much better than that. Young people have many options for interacting with others and discovering new things.
Places to visit: Caye Caulker, Turneffe Reef, The Split, Red Flower Gallery, The Estuary of Caye Caulker
Activities to do: snorkelling, diving, windsurfing, kitesurfing, party, and nightlife
Places to stay: Weezie's Ocean Front Hotel and Garden Cottages, Colinda Cabanas, La Isla Resort
Average Budget: $30- 65 USD per day
Manali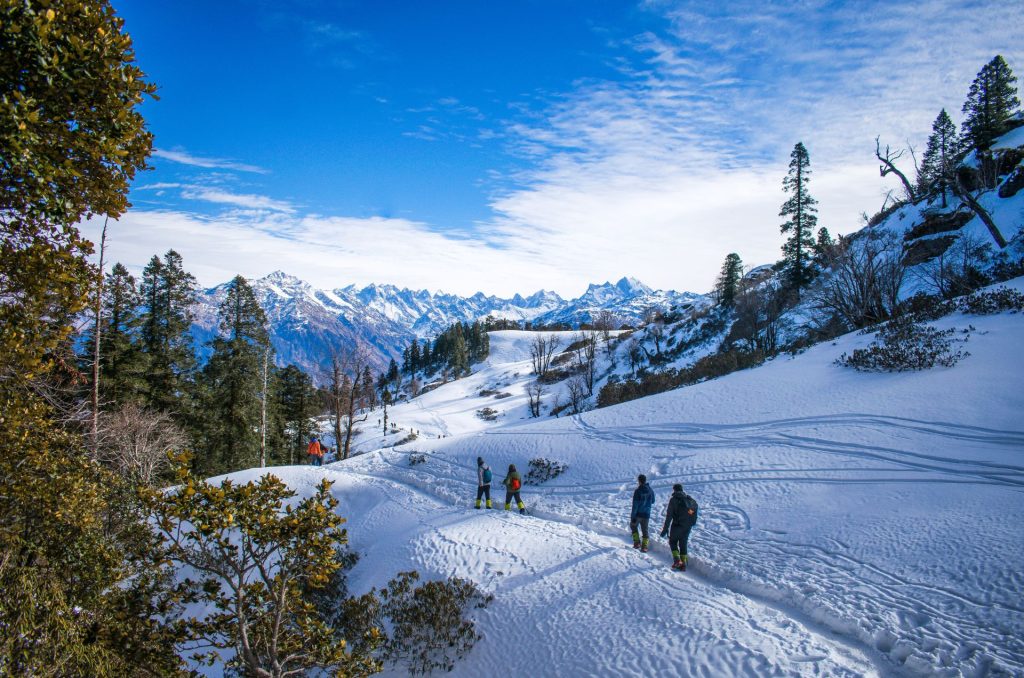 Manali is typically the first pick of all college students in Northern India. Some of the key attractions that lure the young (and old) to this town are its ease of access, vibrant ambience, and magnificent mountains. It is one of the excellent destinations to visit in India with friends, especially since the Bollywood film 'Yeh Jawani Hai Deewani' was filmed here, revealing some of the enjoyable characteristics of this fashionable northern town.
Activities in Manali: Paragliding, rappelling, trekking, animal viewing in the Great Himalayan National Park, water canoeing, zorbing, quad-riding, river rafting, and other activities.
Places to stay: Manali Grand, Sterling Budget
Average Budget: INR 5000- 6,000 per day
Bali, Indonesia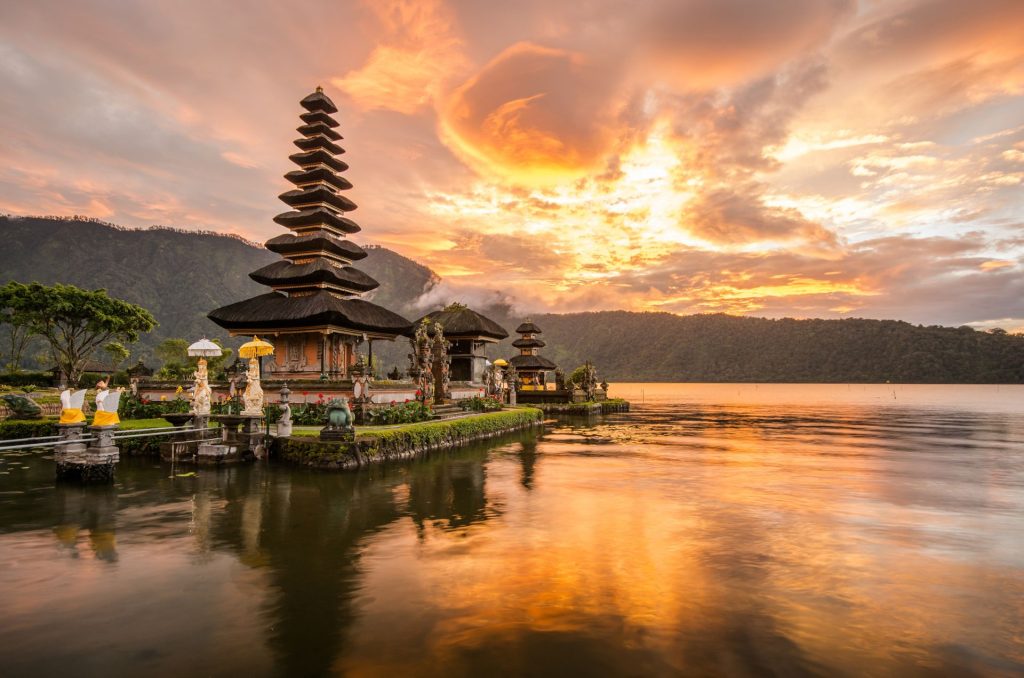 There is a popular misconception that Bali is pricey. However, Bali is only as pricey as you make it. There are facilities, activities, and lodging to fit any budget, and amazing prices are seldom difficult to come by. You can survive on as little as $20 per day if you stick to local cuisine, stay away from tourist traps, and spend responsibly. Bali is different from any other location on the planet, with its unique combination of cultures and magnificent environment. A vacation to Indonesia is one of the cheapest locations to go since having fun simply requires you to step outdoors. It is a city to be explored. Making Bali your next vacation destination is simple, thanks to the island's turquoise waters, alluring beaches, lush surroundings, and revered temples. 
Bali is conferred with the title of "Island of the Gods," which is unsurprising. Due to their affordability, Bali's temples and palaces have always been on the bucket lists of South African tourists. Bali offers something for everyone, whether you're searching for a party or just a place to unwind. You can get inexpensive and high-quality sleeping lodgings at the end of the night.
Places to visit: Teatro Nacional Costa Rica, La Fortuna Waterfall, Tamarindo Beach, Playa Manuel Antonio, Jaco Beach, Curi Cancha Reserve, Neo Fauna CR
Places to stay:  Hotel La Guaria Inn & Suites, Hotel Arenal Bromelias, Hotel El Maragato, San Bosco Inn
Average Budget: $80-150 USD per day
Ho Chi Minh, Vietnam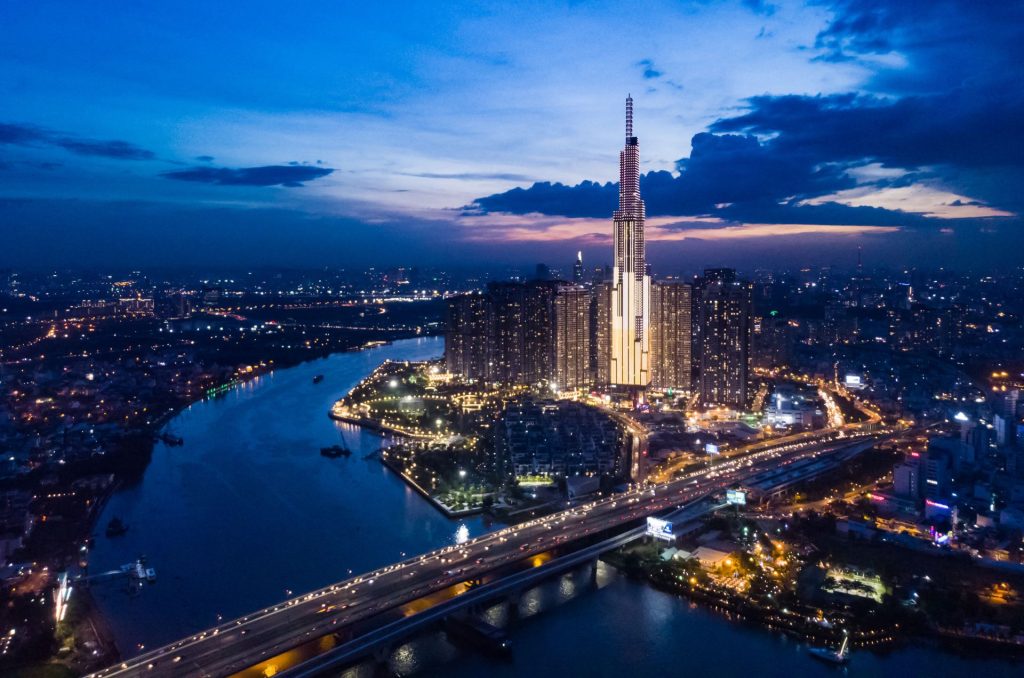 Most young individuals who want to tour the world nowadays will have little trouble beginning their adventure in Vietnam. Ho Chi Minh, which is positioned in the middle of the nation's various tourist destinations, is a fantastic city to visit. It features historical and cultural sites, as well as wide metropolitan streets and nature access.
This city provides the ideal mix for individuals wishing to entice a varied group of friends to join them on a trip. The nicest aspect of all is the city's affordability, with everything ranging from low to incredibly cheap.
Places to visit: War Remnants Museum, Cu Chi Tunnels, Ben Thanh Market, Bitexco Financial Tower, Independence Palace, Notre Dame Cathedral, Suoi Tien Theme Park
Places to stay: Au Lac Charner Hotel, HANZ Friday CityView Hotel, Sense City Hotel & Spa
Average Budget: $80-100 per day
Havana, Cuba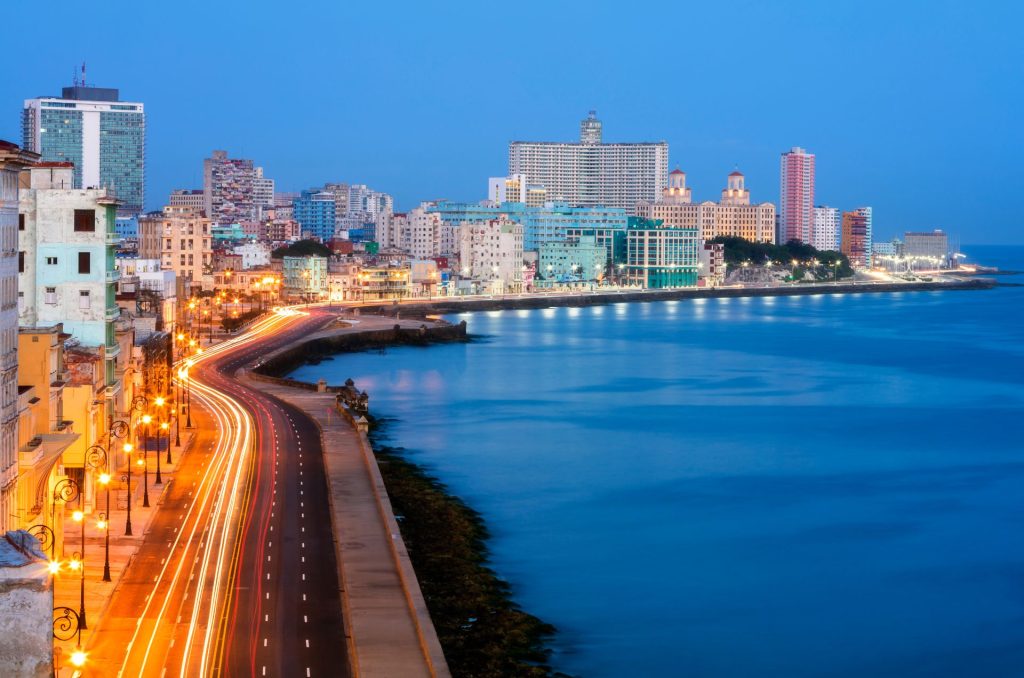 Even before some travel restrictions were relaxed, Cuba's capital city was indeed a popular tourist attraction. The city's past has given it a very truly unique sense in terms of culture and look. Many antique automobiles and buildings are painted in vibrant colours, emphasizing the city's vibrancy.
Regardless of your price, practically every hotel in the city is on the beach. This provides you with incredible access to Havana's beaches and nightlife.
There has never been a better moment to travel to this Caribbean island than now, as US-Cuba ties have begun to improve swiftly. Go now, before it changes beyond recognition – and before the costs continue to rise. Visit Havana's salsa clubs, get caught up in Santiago's intoxicating July carnival, or dip your toes in the warm Caribbean at one of Cuba's picture-perfect beaches – whatever you do, you'll find it difficult not to depart completely drunk.
Places to visit: Varadero beach, Old Havana, Bay of pigs, Guardalavaca beach
Places to stay: Be Live Havana City Copacabana, Starfish Montehabana, Hotel Los Frailes, Hotel Beltran de Santa Cruz
Average Budget: $50-130 USD per day
Cusco, Peru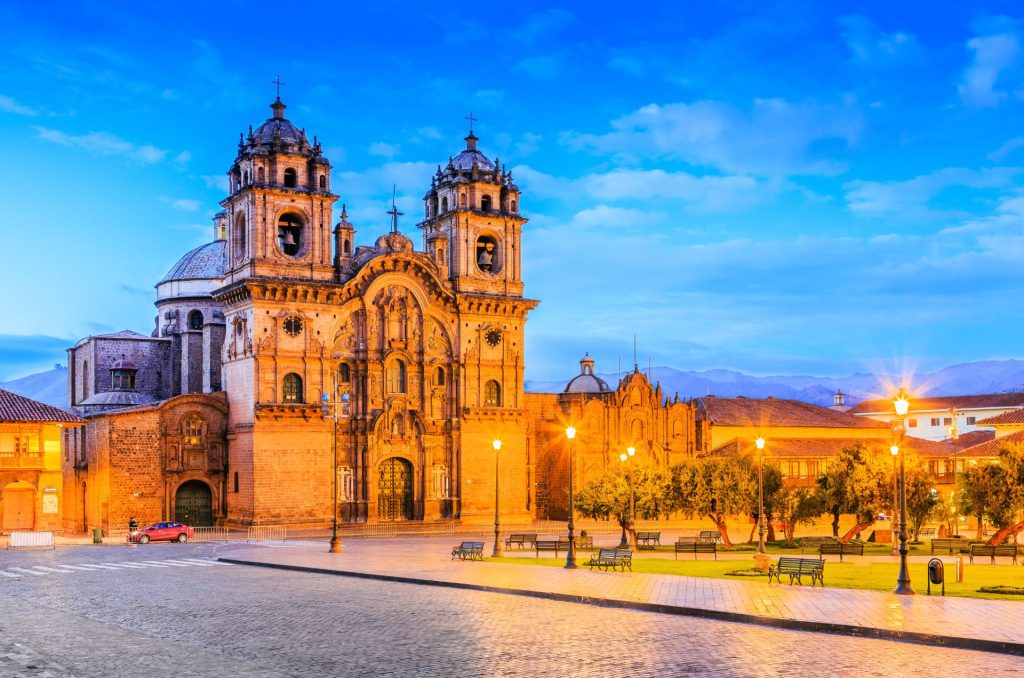 The former Inca Empire capital has incredible ancient remains that are unlike anything else on the earth. However, in addition to the highly ancient city ruins that travellers may climb and camp around, there are clear vestiges of the Spanish villages that were established after the region was captured. 
The city is noted for its stunning main plaza, cobblestone streets, and residences with terracotta tile roofs that resemble traditional European towns. It is currently famous for its ancient remnants as well as Spanish colonial architecture. Plaza de Armas is the historic city's major square, with arcades, carved wooden balconies, and Incan wall remnants. 
The baroque Santo Domingo Convent was erected on top of the Incan Temple of the Sun (Qoricancha) and had archaeological relics of Inca masonry.
It is a site that everyone should see, and because of its low-cost and ease of access, it is great for young people to visit. You'll want to see this harsh scenery while your body is still healthy enough to trek the paths that aren't accessible by automobile.
Places to visit: Sacsayhuaman, Humantay lake, Centro Historico De Cusco, Plaza de Armas
Places to stay: Hotel Beltran de Santa Cruz, Casa Andina Standard Cusco Plaza, Hotel & Mirador Los Apus
Average Budget: $40-100 USD per day
Greece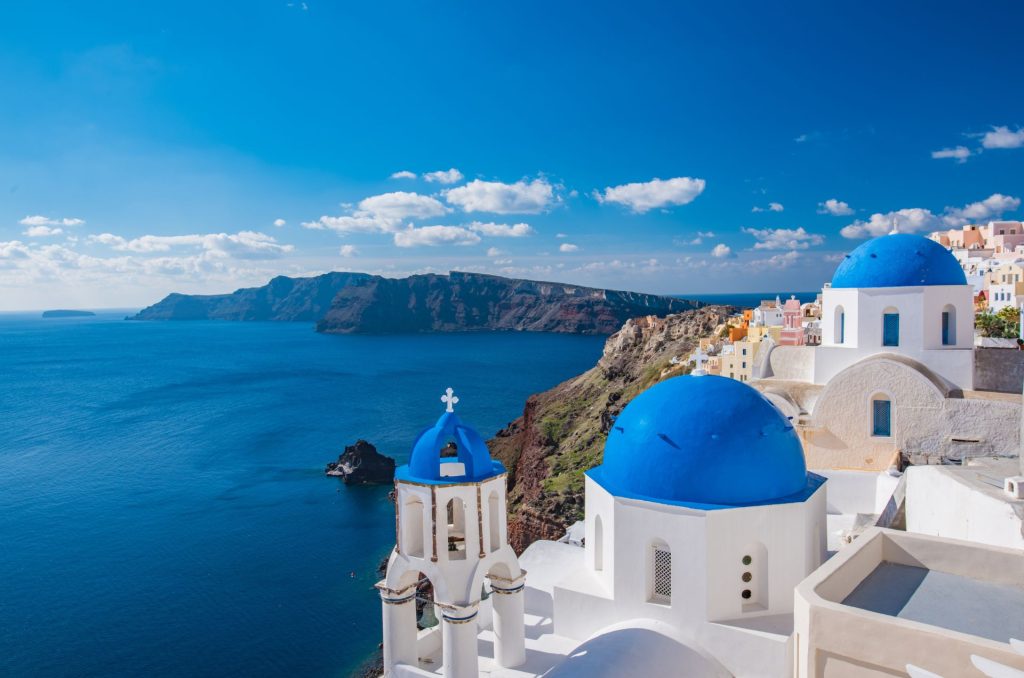 Greece is already disregarded as a top selection for the cheapest destinations to visit, with the majority of tourists heading solely to Athens. However, the island of Kos is my personal favourite. The standard hotel room costs approximately $35, and there are several outdoor things to enjoy in this picturesque paradise!
Greece is one of the world's most historically significant countries. Greece has given the world much, from literature to scientific thinking to administration. And while you are still young and on a tight budget, you may take in some of that history or enjoy the sun on Kos' beautiful beaches!
The economic conditions of Greece have been difficult in recent years. After receiving bailouts for years, it began trading in the securities industry in the middle of 2018, but for many, it is still challenging to make ends meet daily. The current economic condition is all the more motivation to visit and support the locals. Prices are still lower than they were previously, so you can fit in an extra Greek island or one of the gorgeous beaches. Pay for anything you can in advance with a credit card, but bring sufficient cash with you for your trip to have an assured, fantastic experience.
Places to visit: Agistri, Samothrace, Astypalea, Anafi, Sikinos, Kythira, Crete, Kos, Lesvos, Chios, Evia 
Places to stay Palmera beach hotel, Petousis Hotel & Suites, Phidias Piraeus Hotel, Plaka hotel.
Average Budget: $120-200 USD per day
Costa Rica
As well as its affordable cost of living, it attracts tourists as well. There are few places I recommend visiting more than Tamarindo. With beaches like Playa Grande, where you can view massive leatherback turtles, and a nature preserve teeming with howler monkeys, this destination is one-of-a-kind. Costa Rica is well-known for its beaches, volcanoes, and wildlife. A fourth of the land area is protected rainforest, which is abundant with species like spider monkeys and quetzal birds.
If animals and nature aren't your things, take a walk down the shore or learn to surf in Costa Rica's crystal-clear seas. Hotel costs might be a touch costly in the higher-end resorts, but Tamarindo is relatively affordable for a 20-year-old.
Places to visit: Puerto Viejo, Tamarindo, Cahuita, Playa Grande, Tortuguero, Corcovado, Manuel Antonio
Places to stay: Nayara Springs, Volcano Lodge, gran hotel Costa Rica, hotel banana Azul
Average Budget: $80-150 USD per day
Rishikesh
Rishikesh's white water rafting, bungee jumping, kayaking, and camping activities will appeal to adolescent adventurers. Camps along the Ganges offer full-board packages that include one or two river rafting experiences as well as lodging in tents with all meals. With the fast-flowing Ganges, you'll never forget the rafting in Rishikesh. It's not only lovely, but it also comforts your adventurous soul.
Places to visit: Triveni Ghat, Kunjapuri Devi Temple, Vashishta Gufa, Neer Garh Waterfall, Ram Jhula, Parmarth Niketan Ashram
Places to stay: Hotel Surya, Padma House, Agrawal house, Natraj Yogpeeth, the mountain view
Average Budget: INR 1500-2000 per day
Sri Lanka, Nuwara Eliya
Natural wonders abound in this magnificent green environment. The waterfalls are the most glorious. You'll see waterfalls as you've never seen before, as magnificent bodies of water rush over brilliant green undulating hills. The organically planted Hakgala Botanical Gardens include roses, tree ferns, monkeys, and tree ferns, as well as monkeys and blue magpies. The Seetha Amman Temple, a bright Hindu shrine nearby, is adorned with holy images. Galway's Land National Park, thickly vegetated, is a haven for indigenous and migratory bird species such as bulbuls and flycatchers.
The destination caters to youthful tourists in terms of the activities it provides and the inexpensive expense of spending time soaking it all in. You can obtain excellent hotels without spending nearly as much as this location is worth.
Places to visit: Victoria Park, Galway's Land National Park, Pedro Tea Estate, Seetha Amman Temple, Lake Gregory, Bluefield Tea Gardens, Ambewela Farm
Places to stay: Informa Holiday Resort, Andrews Hostel, Forest View Lodge
Average Budget: $120-200 per day
Conclusion
Travelling is the finest education one can give their children when they are young to develop them into strong, broad-minded, and open persons. Travelling to the best places in the world might be the most rewarding learning experience. The teenage years are some of the finest years of your life. You are young at that time, yet you are capable of understanding, observing, and learning new things. Travelling as a teenager may help you grow and develop into a strong person. Travelling during this stage enables you to adjust to new situations, get over your weaknesses, and put your skills to the test. The best experiences are those that involve travel. Travelling with teenagers might be difficult, but it is one of the finest times for them to watch, comprehend, learn, and adapt. It will assist them in being street smart, and each vacation location, whether in North India, Part of India, or abroad, will assist them in becoming better people. They will gain knowledge even if they only go to local tourist attractions.
Socialbuzzness features articles on and about technology, business, lifestyle, and health. Socialbuzzness covers all kinds of news, including entertainment, technology, business, and finance.